Switch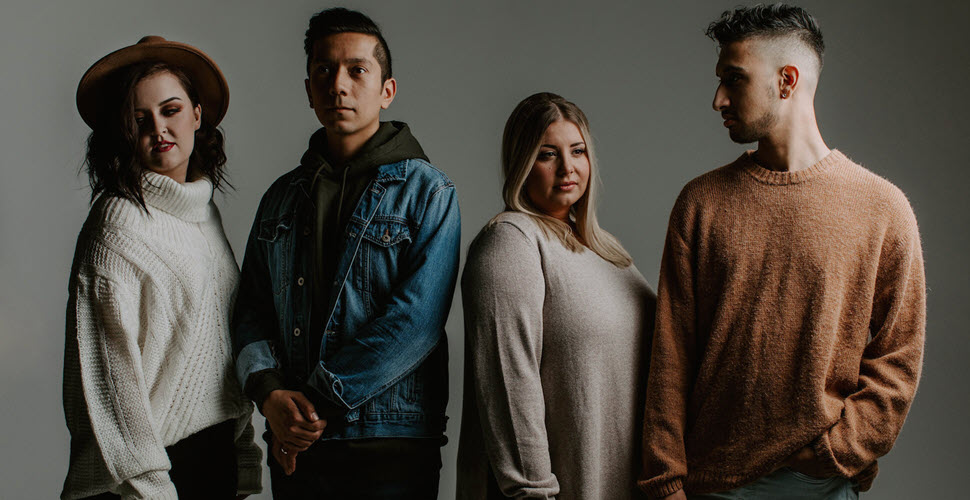 Switch is a collective youth worship band ministry out of Life.Church based out of Edmond OK. The church has 34 physical locations, each equipped with their own staff, worship team, and campus pastor. The church is lead by Pastor Craig Groeschel.
Switch follows Life.Church's mission to lead people to become fully devoted followers of Christ. The collective is passionate about creating modern music that encourages listeners to personally switch their earthly flesh desires and pursue a relationship with Christ through faith. They work to write culturally relevant content that bridges the gap between pop and contemporary Christian genres that young people want to listen to in the car with their friends. Even if they don't have a relationship with Jesus yet.
They recently released their debut album titled Symphony, and features songs and singles they have been working on for the past few years
The name switch comes from the youth group of Life.Church which goes by the same name. It comes from the idea that at some point, students and young adults will have to wrestle with what they believe and which to owning their own faith.
Life.Church has partnered with DREAM Label Group since 2016. So, when the label heard that the worship leaders wanted to create a new sound, DREAM excitedly jumped on the project.
"When we heard that Life.Church's youth culture movement was starting a new group of the same name we knew right away we wanted to work with their incredible team.  We are absolutely honored to be sharing in this journey with Switch.  Our hope is that God will use us to create new impacts for HIS kingdom through this relationship." – DREAM Label Group, Lance Brown.
Their songs focus on what Middle school and High school students struggle with. Things like, struggling to trust God's plan amidst the chaos, pain, and frustration of life, or believing that God will love us even when we mess up. Songs that focus on hope and truth in a world that focuses on lies of empty longings.
Sources: https://www.newreleasetoday.com/artistdetail.php?artist_id=6204 http://www.dreamrecords.org/dream-records-welcomes-switch/ http://www.hallels.com/articles/20740/20190131/switch-discusses-about-worship-ministry-to-students-songwriting-their-new-album.htm http://www.dreamrecords.org/artists/switch/ https://www.life.church/switch-music/