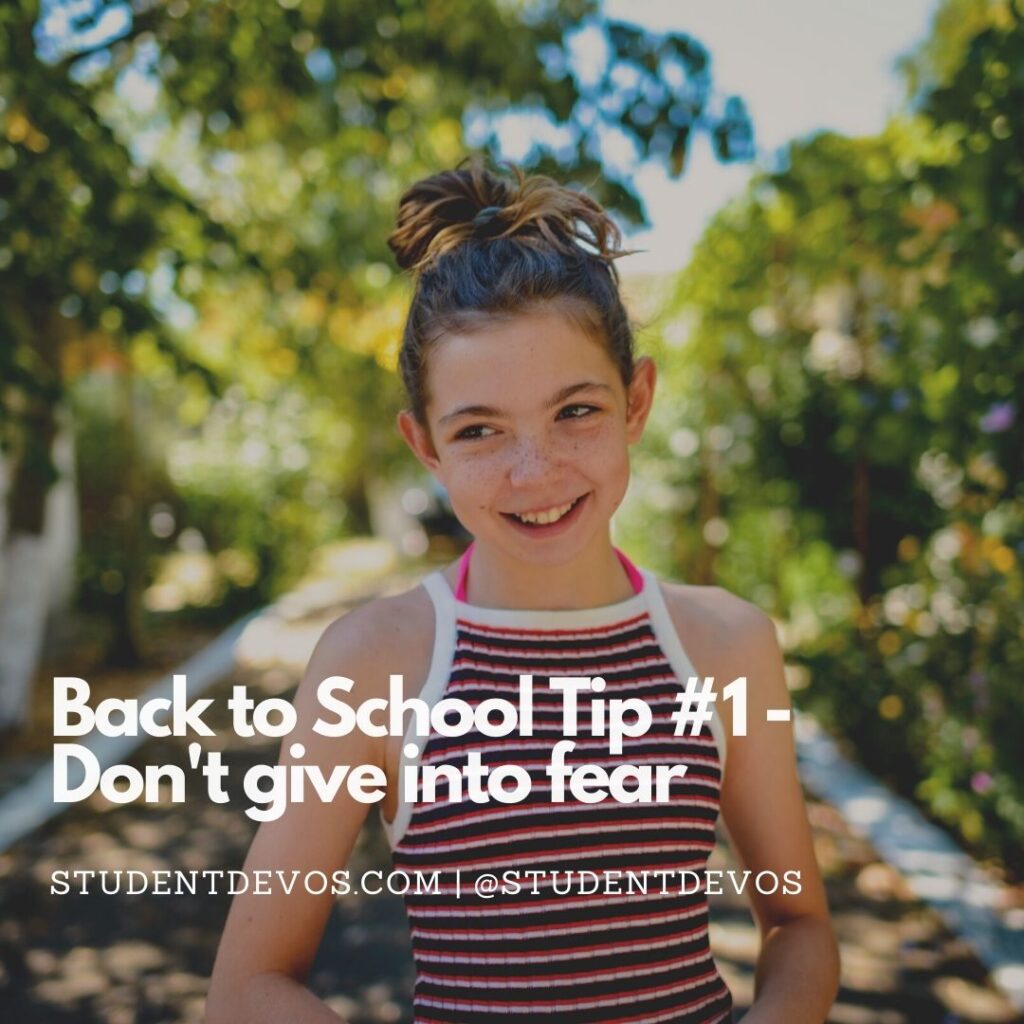 So do not fear, for I am with you; do not be dismayed, for I am your God. I will strengthen you and help you; I will uphold you with my righteous right hand. – Isaiah 41:10 (NIV)
Back to school is coming soon. And going back to school can cause all kinds of different emotions. Some are excited to see friends and get back to a more normal routine. Others, dread schoolwork and wished summer could continue forever.
Regardless of how you feel about going back to school, many will be headed there in the next few weeks.
With that in mind, this week, we're going to look at a few things you can do to help your back to school experience go great.
Today's back to school tip is don't give in to fear.
I remember the day I started middle school. I was nervous about my locker combination. I wasn't sure if I'd be able to open it and get to my classes. It was my first time having a locker and it felt so overwhelming!
More than likely, there's something about going back to school that causes fear. It might not be getting your locker open, but it could be fear that you'll not keep up, or fear that you'll not make friends this year or something else.
The thing about fear is that it's often defeated when you change your focus. If you constantly focus on all the things that might go wrong, you'll be upset and anxious for school to start.
Instead, focus on all the things that might go right. What if you and your teacher really click? What if you end up making amazing friends this year? What would happen if you focused your thoughts on the good what 'ifs' instead of focusing on what might go wrong.
---
Need some extra help combatting fear?
Here's a great resource: 5 Devotions to Defeat Fear