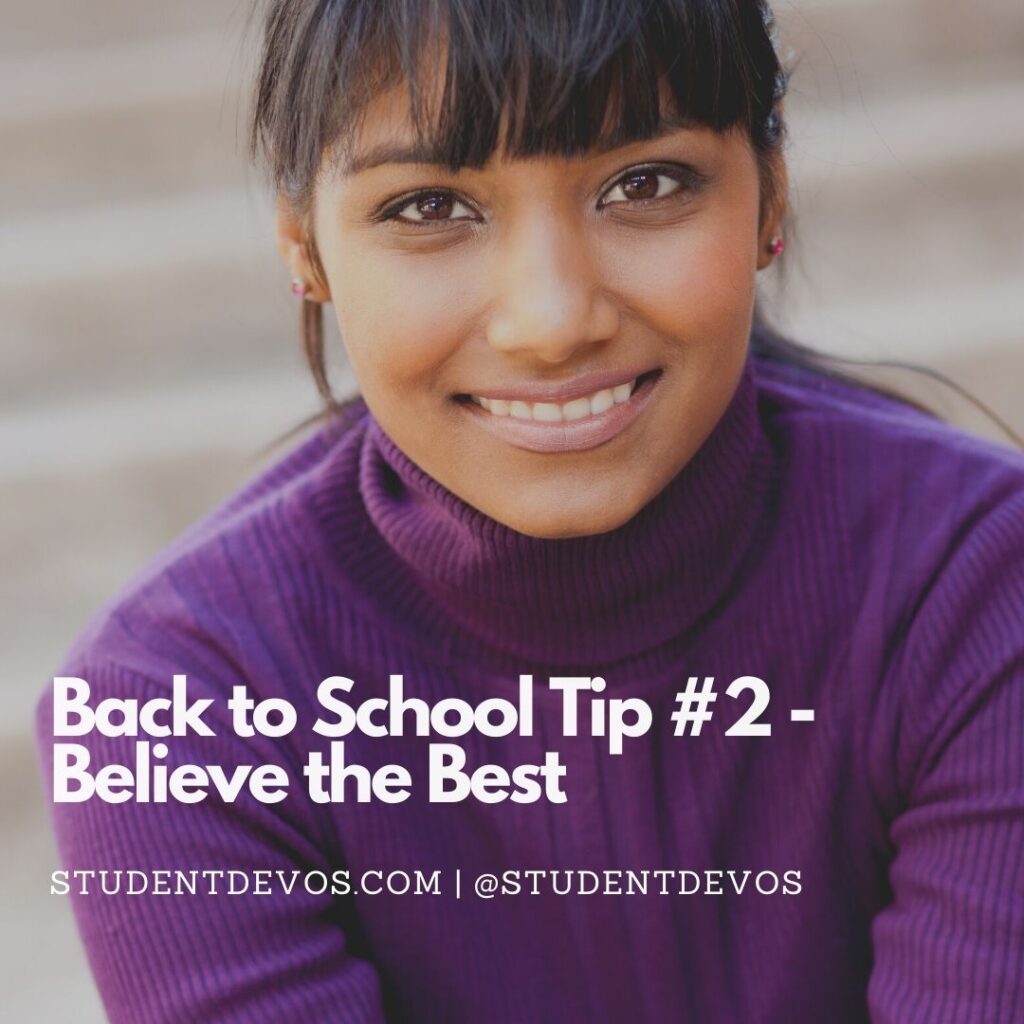 The LORD helps them and delivers them; he delivers them from the wicked and saves them, because they take refuge in him – Psalm 37:40 (NIV)
Going back to school can be intimidating. Maybe you're not that excited because you got the hard math teacher. Perhaps you're upset because none of your friends are in your class.
Going back to school can be hard because there are a lot of unknowns. You're not sure how the year will be and what will happen. Often unknowns lead to fear, or being upset about what's to come.
That's where believing the best comes in. You can pray and believe God that this year is going to be a good year for you. You can ask God to help you each step of the way.
Ask Him for wisdom to understand the hard subjects. Go to Him for help when you need friends. You'll be amazed at how much God can help you this year if you'll simply choose to believe the best.
God's got good things in store for you this year. Trust Him and ask Him for His help and see how He will help you have a great year.
Is there something that you're concerned about in the upcoming school year? Let us know in the comments, we'd love to pray for you about it!