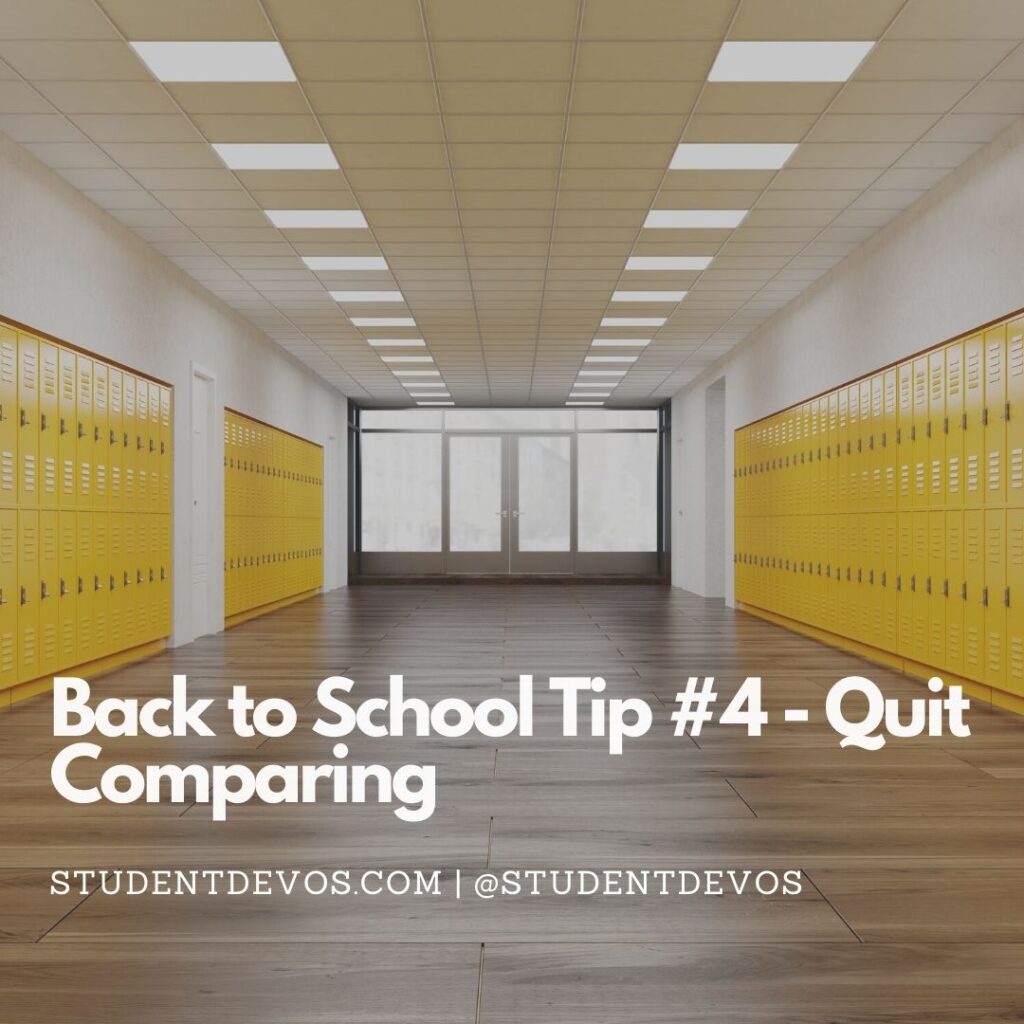 Finally, brothers and sisters, whatever is true, whatever is noble, whatever is right, whatever is pure, whatever is lovely, whatever is admirable–if anything is excellent or praiseworthy–think about such things. – Phil 4:8 (NIV)
Have you noticed how easy it is to compare yourself to others? Perhaps you noticed that someone has a better phone than you do. Or maybe another person just always seems to say the right thing at the right time and everyone likes them.
It's so easy to see what others have, compare it to what you have, and feel like you fall short.
The problem with comparison is that it will always leave you unhappy and unfulfilled.
Today's Tip: Quit Comparing
So if you've been guilty of comparing yourself to others determine this school year to stop. There's always going to be someone smarter than you. If not at your school then in college. There's always going to be a better athlete than you. And if you compare your performance and your worth to how you measure up to others you'll always be disappointed.
This year, decide to quit comparing yourself to others and be happy with who you are.
What are some ways you've found helpful to be happy with what you have?