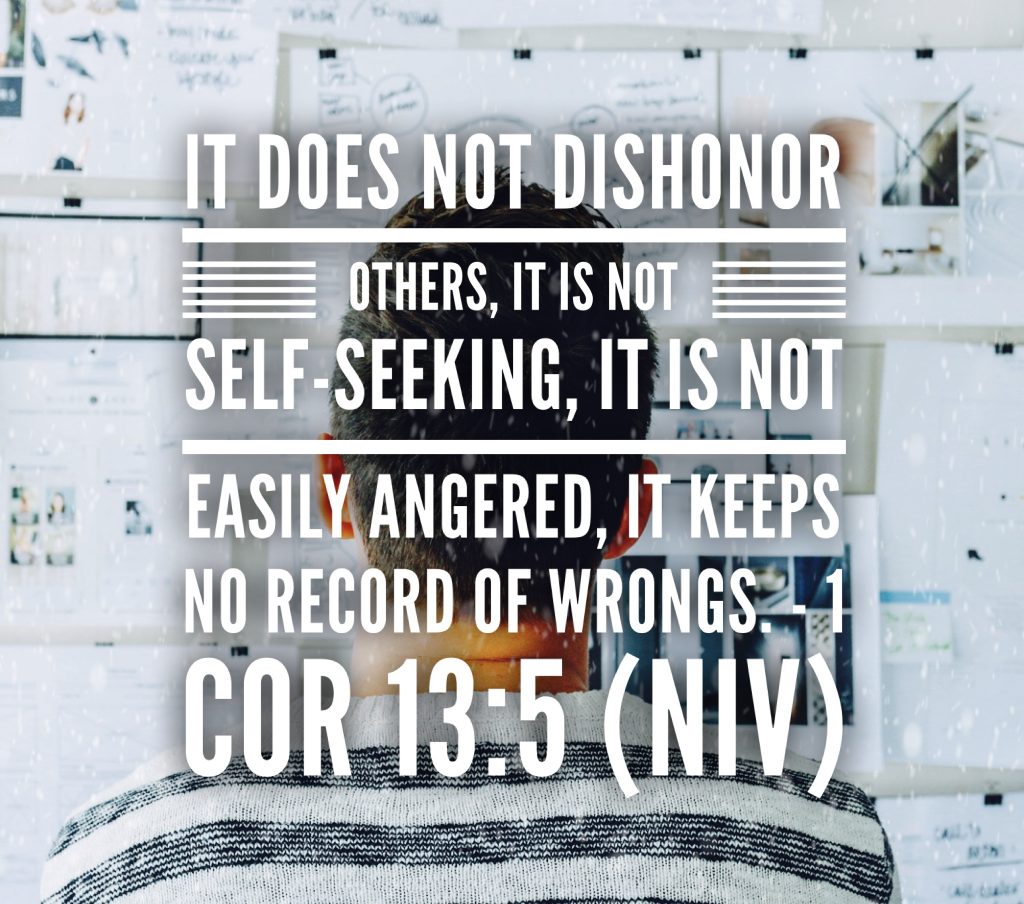 It does not dishonor others, it is not self-seeking, it is not easily angered, it keeps no record of wrongs. – 1 Corinthians 13:5 (NIV)
This verse is talking about what love does. If we really love others, not just in words but in action, it should show. This verse gives us a picture of what God's kind of love looks like. It says that love does dishonor others. In real life that means that we don't talk back to our mom even if she drives us crazy or talk about someone at school behind their back.
Next this Bible verse says that love is not easily angered. That means that it doesn't snap, or fly into an angry fit just because someone looked at you the wrong way. Finally, love keeps no record of wrongs. This means that you're not believing the worst about someone and keeping a grudge.
Simply put, loving others means that we don't just react or respond with what feels right at the moment. This takes some practice and some work, but if you really focus on it, you can change how you respond to others. Rather than just doing what feels good to you right now, you can learn to let the love of God that is in your heart come out. When you do, you'll be a light for Jesus in ways you've only imagined!