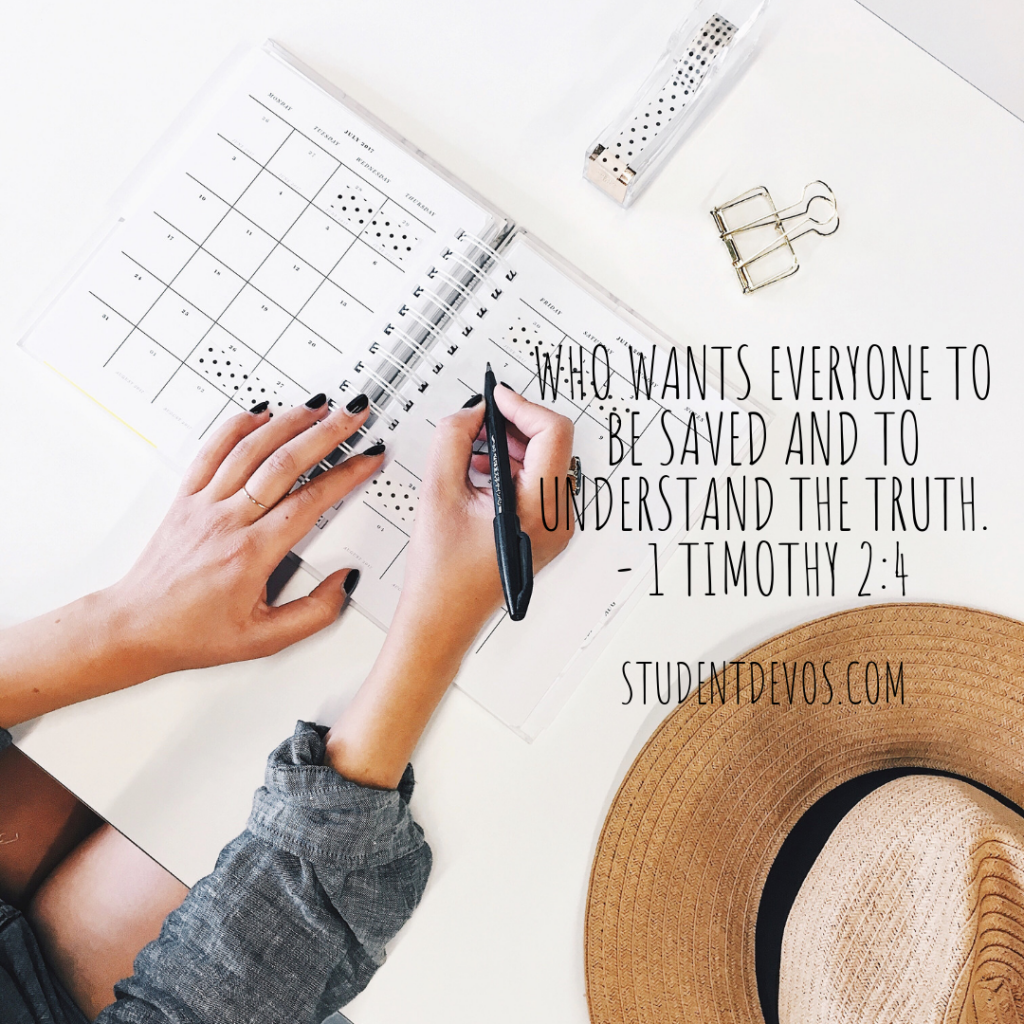 who wants everyone to be saved and to understand the truth. – 1 Timothy 2:4
This verse shows us that God cares for us in a deep way. He first cares about our eternity. He wants every person to have the chance to accept Jesus and to be saved. Not everyone will choose to do that, but God's heart is that everyone would accept Jesus as their Lord.
The end of this verse goes even deeper. God doesn't want us to get saved and then He forgets all about us. God wants us to get saved and then to learn more about Him. To learn the truth of who He is.
Remember today that God wants a deep relationship with you. He wants you to understand the truth written in the Bible. He cares about you and He also cares about those who have yet to know Him. So spend time getting to know God better and also begin thinking about who you might tell about Jesus. Be willing to be used by God to tell someone else about the truth!