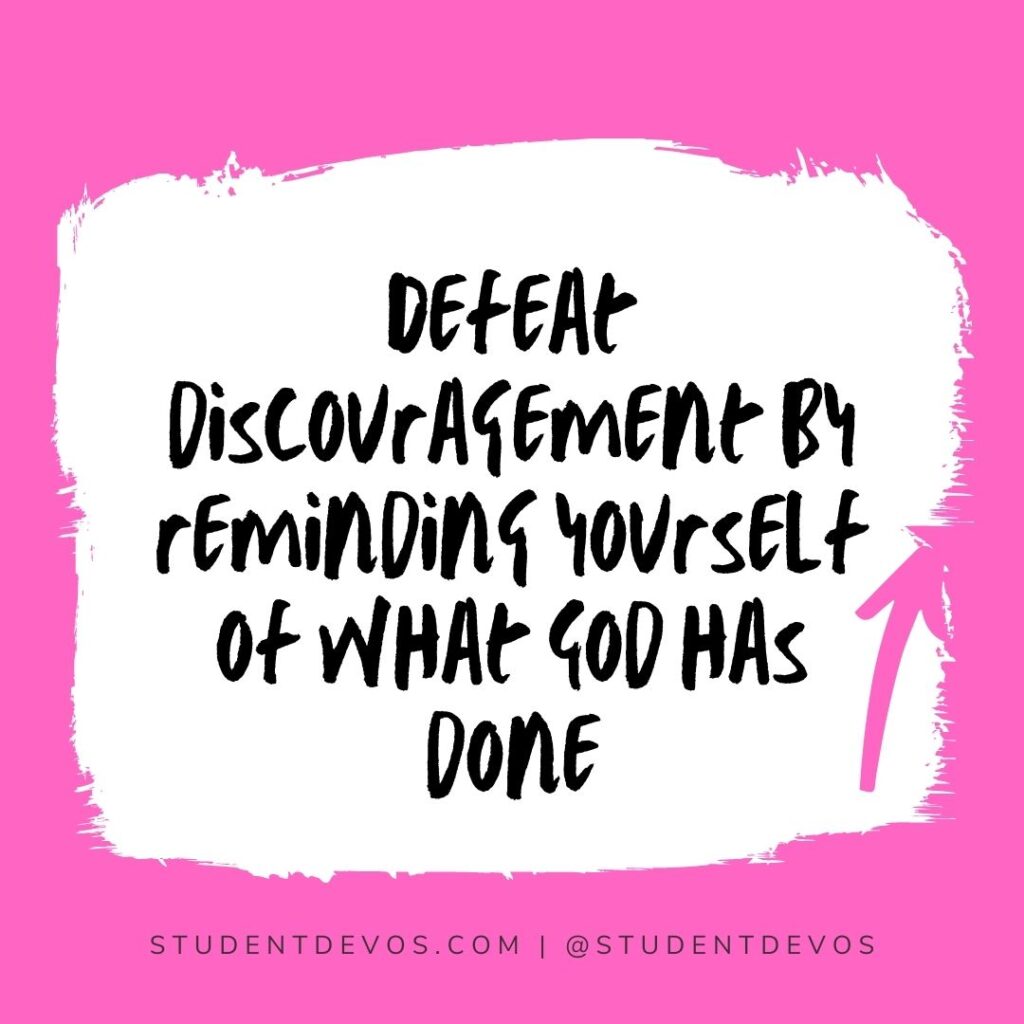 O our God, did you not drive out those who lived in this land when your people Israel arrived? And did you not give this land forever to the descendants of your friend Abraham? – 2 Chronicles 20:7
In today's Bible verse, we see Jehoshaphat praying and reminding himself of what God had done for him.
Often when we get discouraged, we forget what God has done. We forget how he had helped us in the past. In those times when we feel really discouraged, it's good to remind ourselves of all the ways God has been there.
Today's Truth: Defeat discouragement by reminding yourself of what God has done.
There's power in remembering what God has done for us. It helps us stay encouraged when we're up against something big and overwhelming. So today, if you've allowed yourself to get discouraged, choose to remind yourself of what God has done.
Time and time again, God has come through for His people, and He will come through for you.