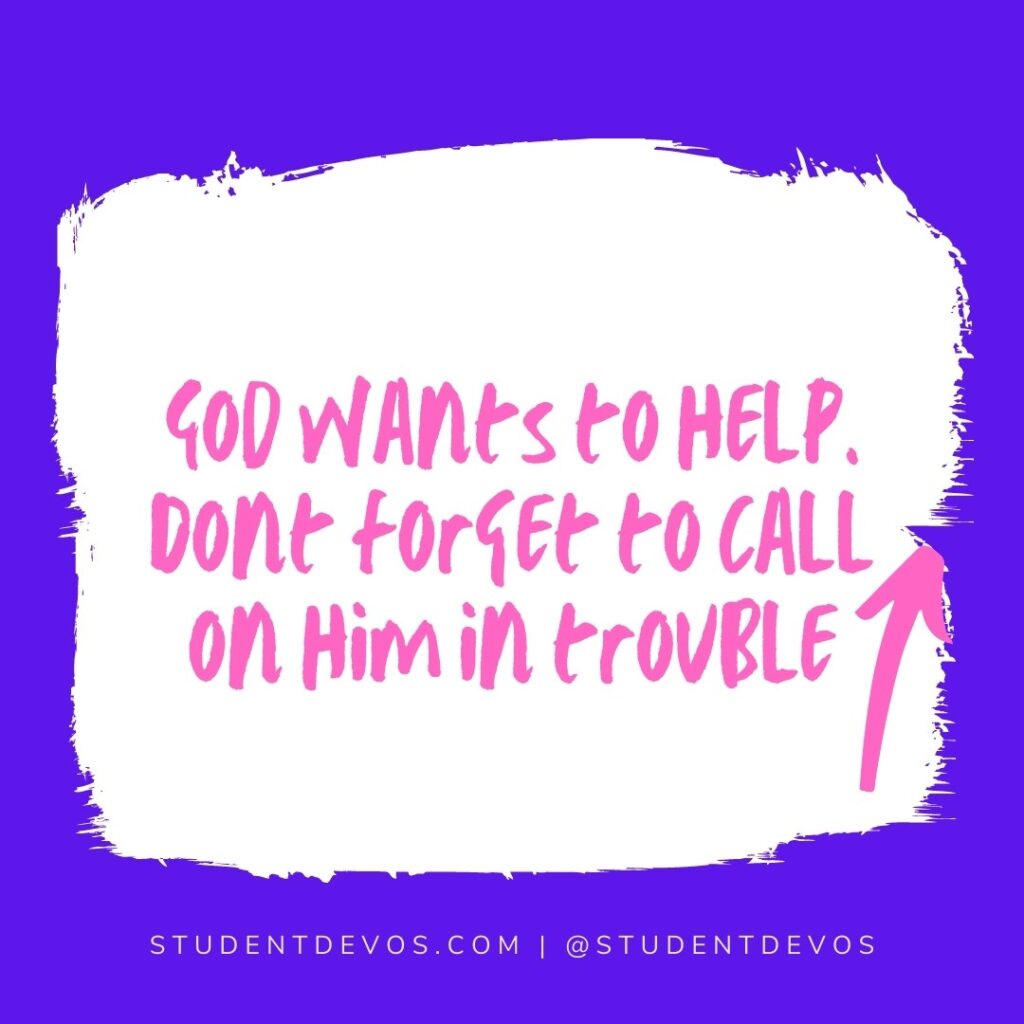 They said, 'Whenever we are faced with any calamity such as war, plague, or famine, we can come to stand in your presence before this Temple where your name is honored. We can cry out to you to save us, and you will hear us and rescue us.' – 2 Chronicles 20:9 (NLT)
In today's Bible verse, we see Jehoshaphat praying and reminding himself of God's great desire to rescue His people.
It's good to know that in times when it feels like everything is against you, you can cry out to God. You can let God know how you feel. God wants to hear from you.
The good news is that not only does God want to hear from you, but He also wants to save you too. He wants to provide you help in trouble.
There are so many things you might be facing right now. Maybe you're faced with lockdowns and virtual schooling. Perhaps things aren't good at home. Any number of things like these can make you weary.
However, the good news is that in the middle of all of this, you can cry out to God. God wants to hear you and help you. So even if you're facing something big, know this: God cares. He wants to help you, all you have to do is ask Him.