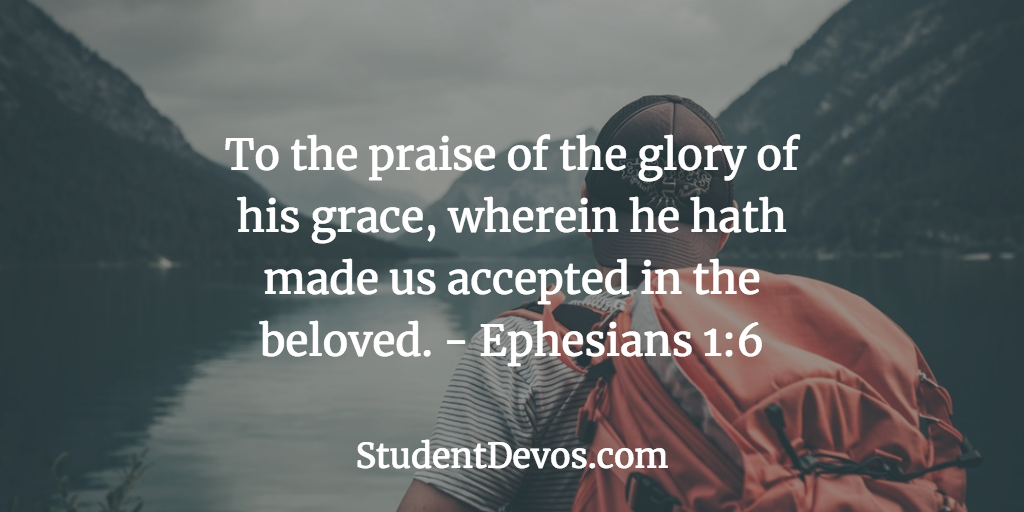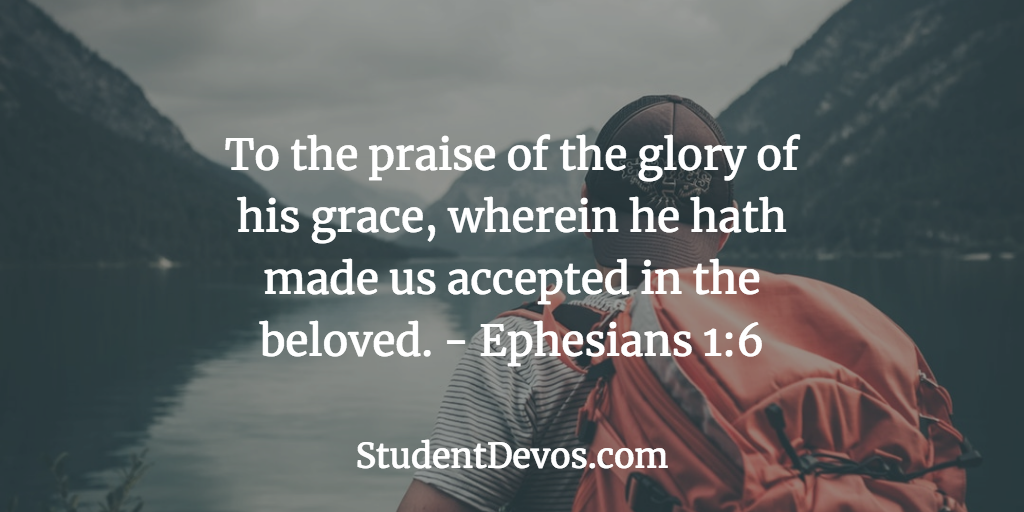 To the praise of the glory of his grace, wherein he hath made us accepted in the beloved.

– Ephesians 1:6
Have you ever struggled with not feeling like you're accepted? Maybe you feel like you don't always fit in at school, or you don't like how you look. There are tons of reasons why you might feel like you're not accepted.
This verse, however, tells us something different. It tells us that God accepted us. It tells us that God indeed loves us enough to accept us into his family and call us His children. All we have to do is accept Jesus as our savior.
What we have to do next is to respond to this verse. So when those feelings and thoughts come that tell you there's something wrong with you, that you're not accepted or that you don't fit in, you've got to tell them no. You've got to tell those thoughts and feelings the truth from the Word of God. The truth is, you're accepted by God. So choose to think about that and be happy because you're accepted!
If you struggle with feeling accepted, check out this devotion.