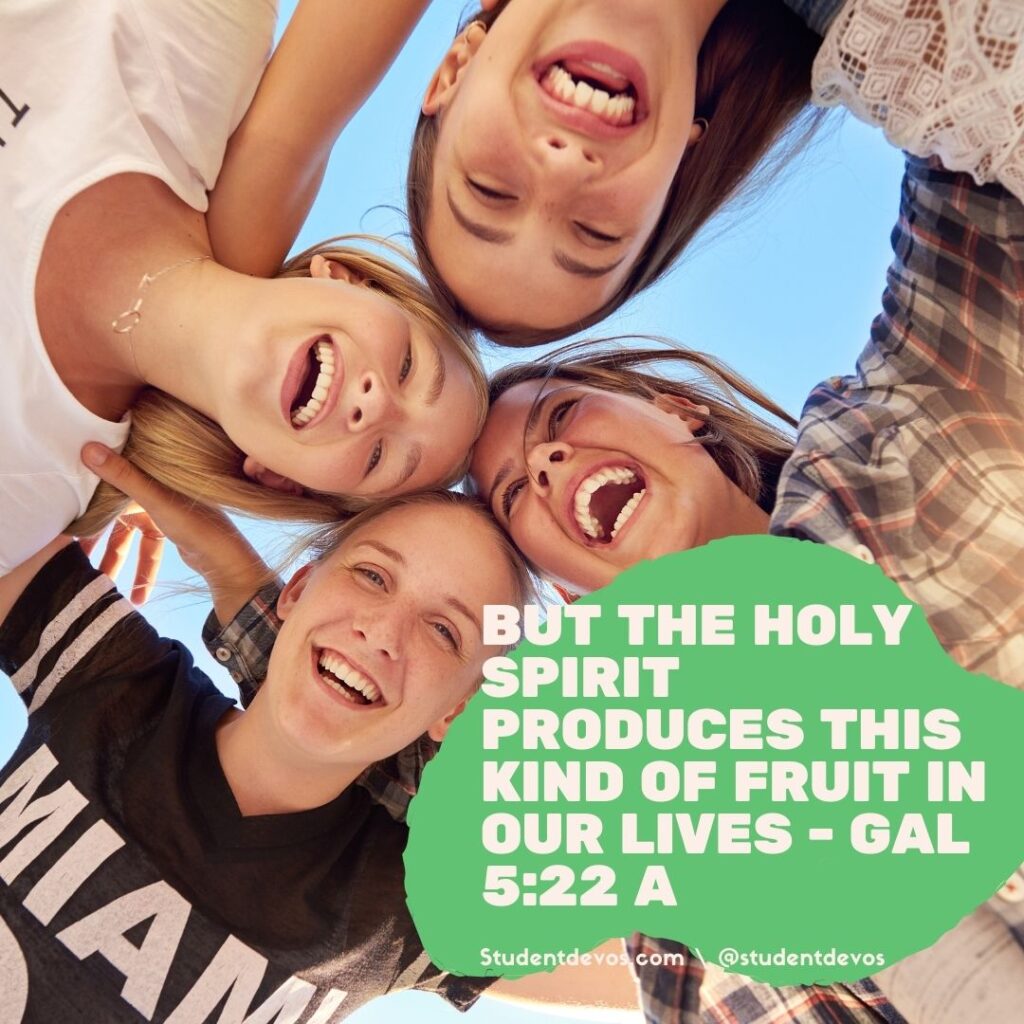 Have you noticed how easy it is to lose self-control? One minute you're happy, a minute later, the kid on your bus spits his gum onto your backpack and you become full of anger toward him.
The truth is, God wants to turn us from angry, upset, stressed-out people to those full of self-control.
But the Holy Spirit produces this kind of fruit in our lives: love, joy, peace, patience, kindness, goodness, faithfulness, – Galatians 5:22 (NLT)
Even if the idea of developing self-control in your life seems kind of hard, boring or scary, in reality it's not that bad. Today's Bible verse gives us the key.
It says the Holy Spirit produces those fruits in your life. That means that you don't have to work hard to produce them. Instead, you have to realize that you're full of the Holy Spirit and tap into His help.
Think of it this way. Let's say your mom has a bag of snacks in a bag at your house. The snacks are there for you. You have every right to go grab a snack out of the bag. The snacks have been provided for you, it's just up to you to go get one.
When it comes to self-control the same is true. The Holy Spirit is producing self-control in your life, you've just got to choose to use it.
So today, if you've struggled with self-control, be encouraged. Don't look at all the ways you've failed, but rather realize that the Holy Spirit is working with you to develop self-control in your life.