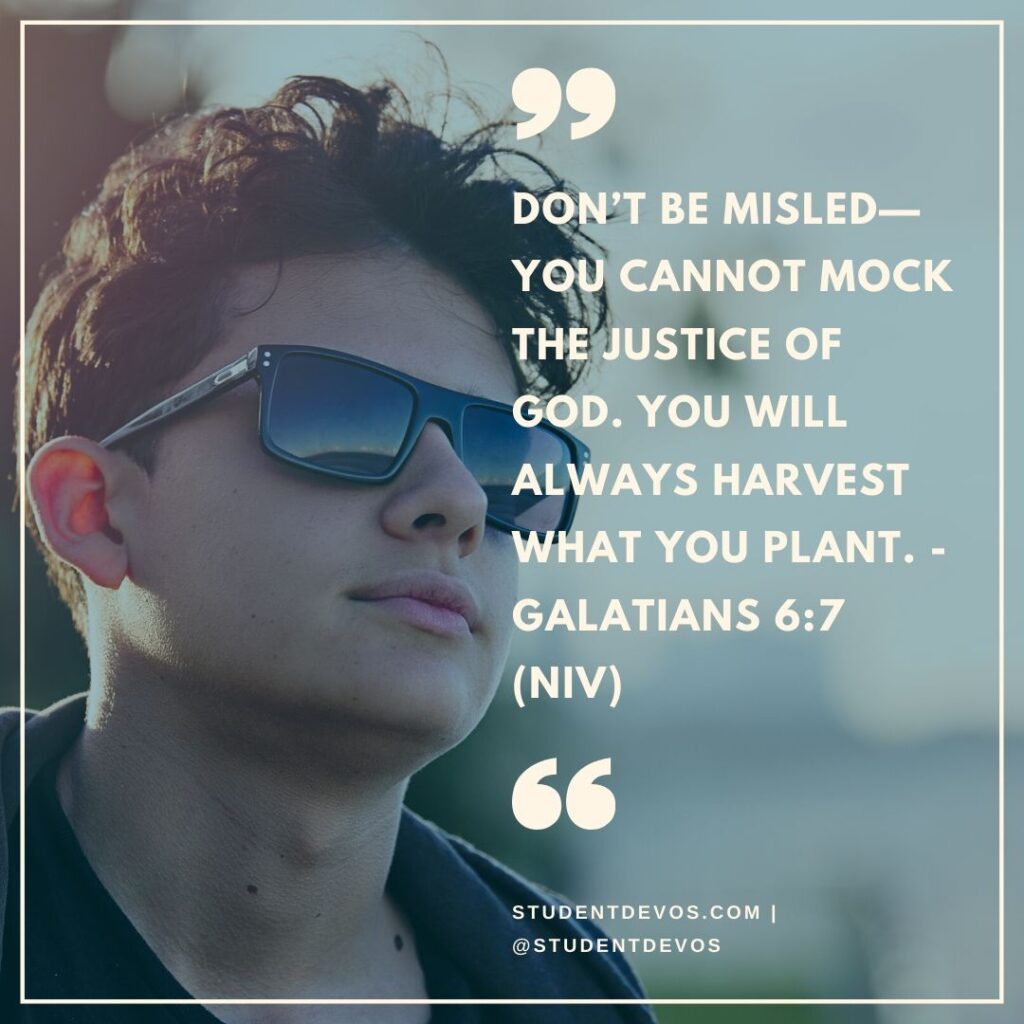 Don't be misled—you cannot mock the justice of God. You will always harvest what you plant. – Galatians 6:7 (NIV)
If we're not careful, we will spend lots of time seeking external things to make our flesh happy. It's easy to value material things over the people around us. Or put a priority on how we look over developing a relationship with God.
When we live to fulfill our own flesh's happiness, it's like we're feeding a need that can never be met. You never obtain happiness by feeding your flesh.
Instead, consider what you're sowing each day. Are you sowing seeds on kindness to those around you who are hurting? Do you choose to seek friendships with others over obtaining yet another material thing?
The Bible tells us that we will harvest what we plant. We might not see it today or tomorrow, but the seeds we plant make a difference in our future.
So today, take a realistic look at the seeds you're planting. Are they seeds that will produce a good harvest in the future?