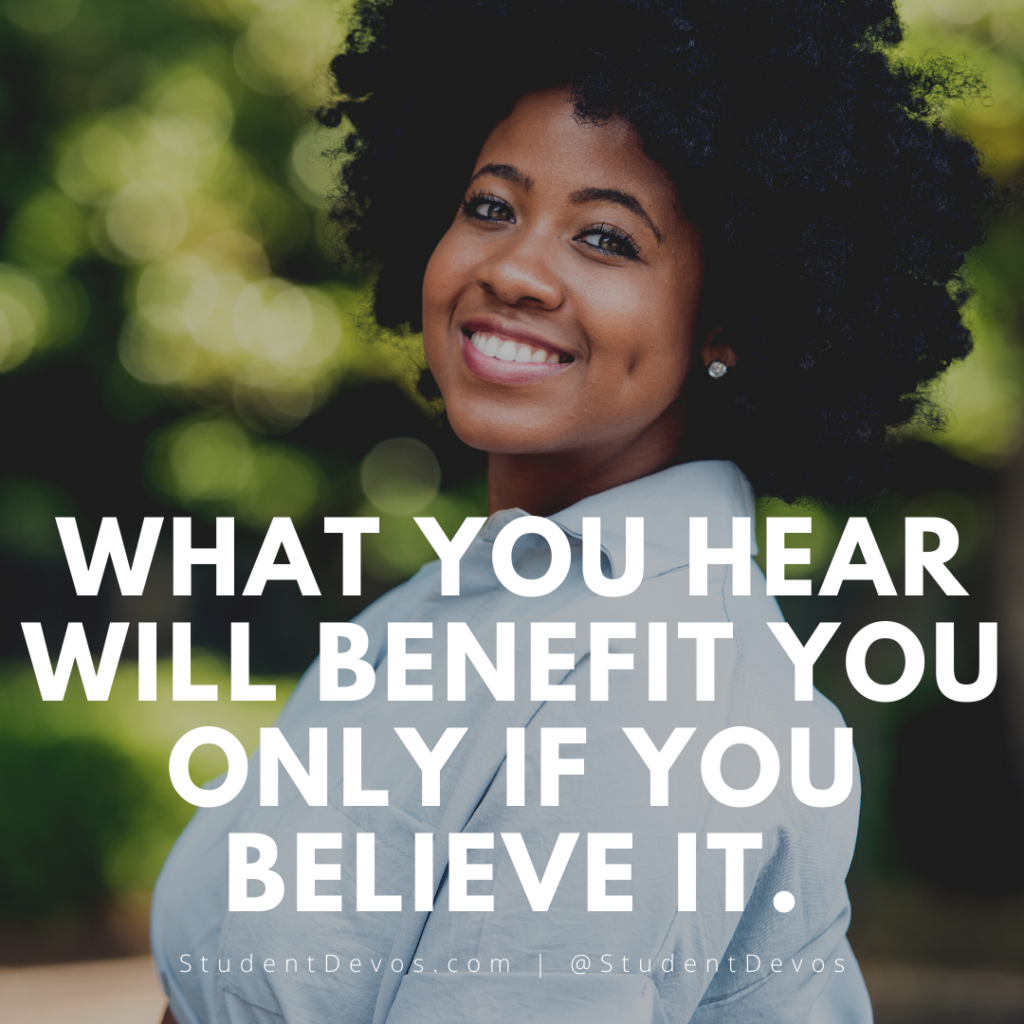 For this good news—that God has prepared this rest—has been announced to us just as it was to them. But it did them no good because they didn't share the faith of those who listened to God. – Hebrews 4:2 (NLT)
God's word offers us so many promises. Yet, we often don't walk in the light of those promises. God promises us peace and yet many of us are upset and worried about the future.
The truth is, God promises us many good things, but they don't do us any good if we don't have faith in them and believe them.
Today's Truth: What you hear will benefit you only if you believe it.
There are lots of things that can stop you from believing God. Maybe you saw a family member die and now you feel like God isn't trustworthy. Perhaps you see suffering in the world and think how can that be?
Regardless of what it is, one of the best things you can do if you have trouble believing in God and His goodness is to start to spend time in the Bible.
The more you read the Bible, the more you realize who God is. You see how He loves His children and how He continually moves on the behalf of those who put their trust in Him.
So today, if you've allowed circumstances to shake your faith in God, determine to regain that trust. Spend time in the Bible and prayer and get to know God. Realize that He's good and wants the best for your life. Then you'll get the most benefit out of knowing Him.