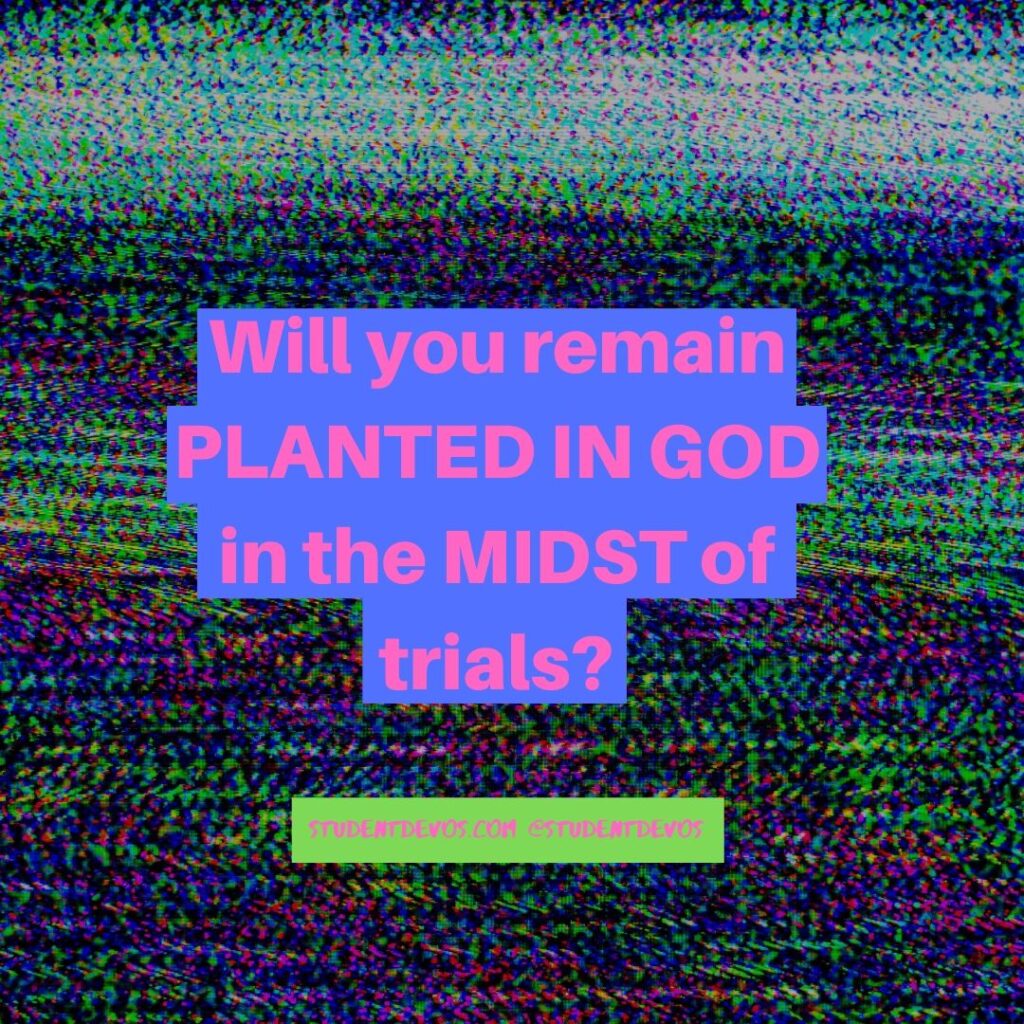 Consider it pure joy, my brothers and sisters, whenever you face trials of many kinds, because you know that the testing of your faith produces perseverance. Let perseverance finish its work so that you may be mature and complete, not lacking anything. – James 1:2-4 (NIV)
The last few weeks and even months have felt like a trial for most of us. Many of us have had our lives uprooted due to COVID-19, fears of sickness, or fears of not enough. It's times like these that really test our faith.
It's the trial that reveals what we truly believe.
Tests are important. They are indicators of your development. At your school, they often administer tests. Those tests show your teachers how you're doing and what you've learned so far. They also help you know where you need to study more and any areas you need to study more.
The trials in life are no different. They're simply tests, showing us what we believe and where we've put our trust.
Today's Challenge: Will you remain planted in God in the midst of trials?
The trials we're facing look different for each of us. Some fear sickness, others missing school, still, others struggle with all this family time.
The thing is, the trial is a test. It shows you the areas you're weak and areas you need to study God's word more. So today ask yourself: where is your foundation? Is it in yourself? Is it in others? Or do you find your foundation in God?