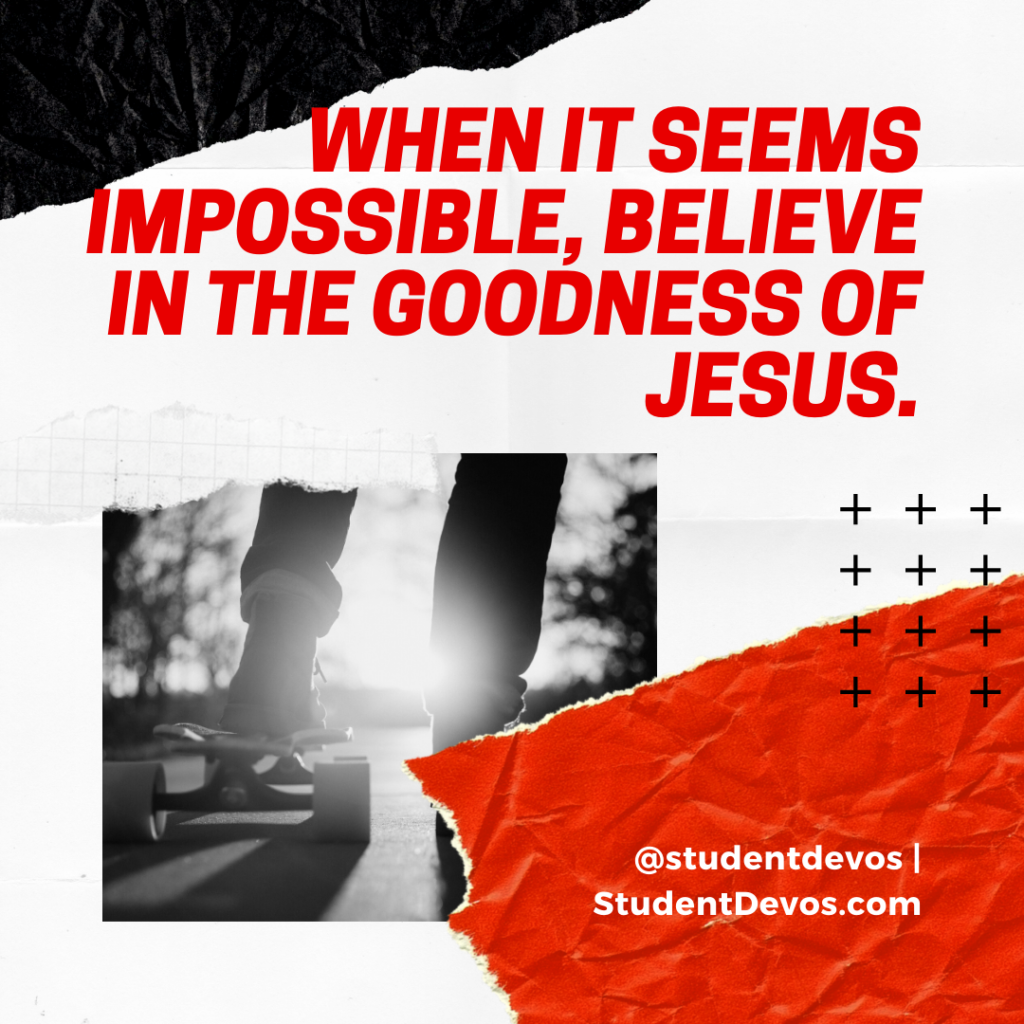 Do you feel alone sometimes? Like you're overwhelmed by all the pressure around you and that no one really gets you?
Maybe you've just gone through something really difficult, and it's hard to even have hope that things will get better.
In those times when you've given up on hope, take courage. Jesus is the good shepherd.
"I am the good shepherd. The good shepherd lays down his life for the sheep. – John 10:11 (NIV)
That doesn't mean that your life will be perfect. It doesn't even mean that bad things won't happen. What it does mean is that in the middle of them Jesus is good. Jesus' heart for you is good.
Jesus is there like a good shepherd, leading you. Guiding you. Helping you.
Today's Challenge: When it seems impossible, believe in the goodness of Jesus.
In those moments when it seems impossible. When it feels like there is no hope. Jesus is there. He's there to be your encouragement. Jesus is good and He's there to walk life with you. So choose to believe it. Choose to believe that Jesus is good and that things will turn around in your life. As you do, you'll experience the goodness of God.