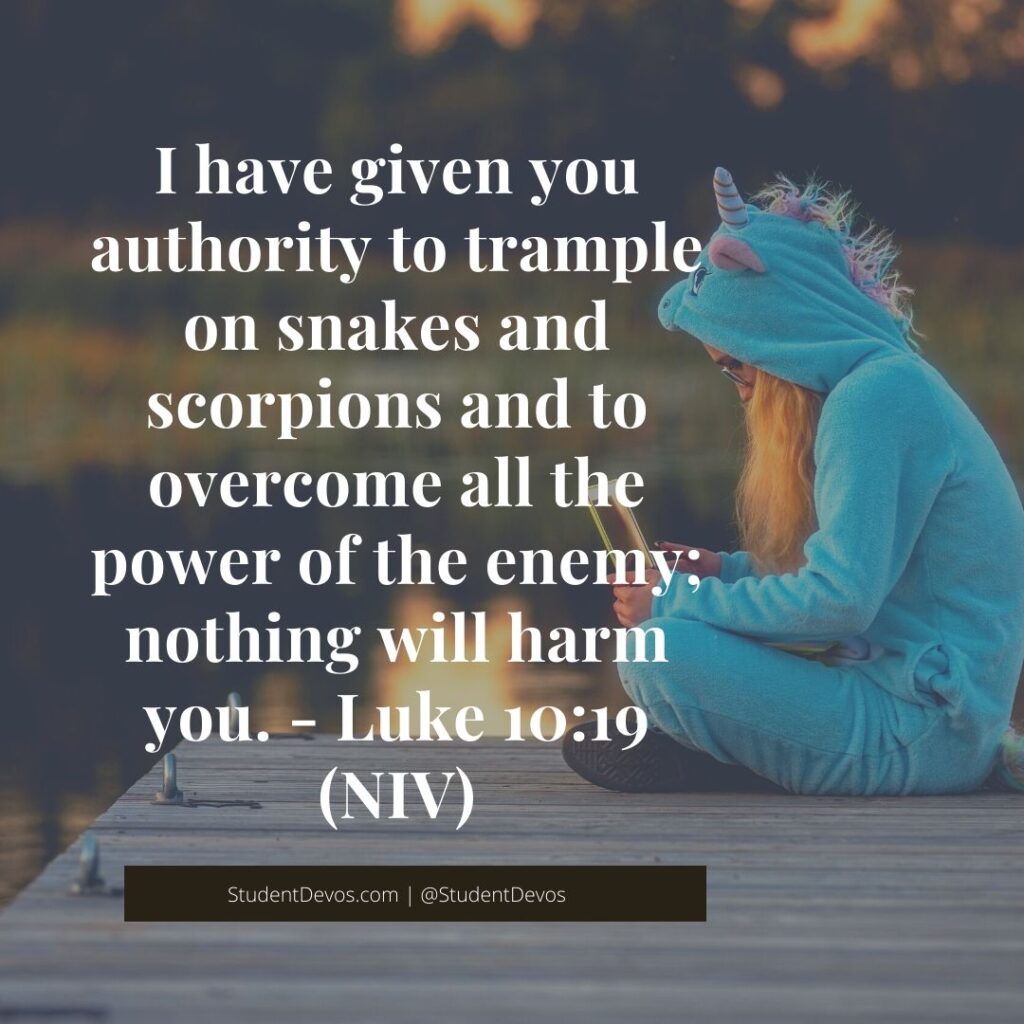 I have given you authority to trample on snakes and scorpions and to overcome all the power of the enemy; nothing will harm you. – Luke 10:19 (NIV)
In today's verse, Jesus gives us a promise: nothing will harm you. Isn't that good news? Especially in a time when hand sanitizer is almost impossible to find?
In these uncertain and scary times, it's good to know that Jesus promises us protection.
In Jesus, we are protected. Through Jesus we have power over the enemy.
That means in these scary and uncertain times we don't have to be afraid. We can put our trust in Jesus. He will protect us and see us through.
Today, walk in faith. Trust God and know that He will see you through!