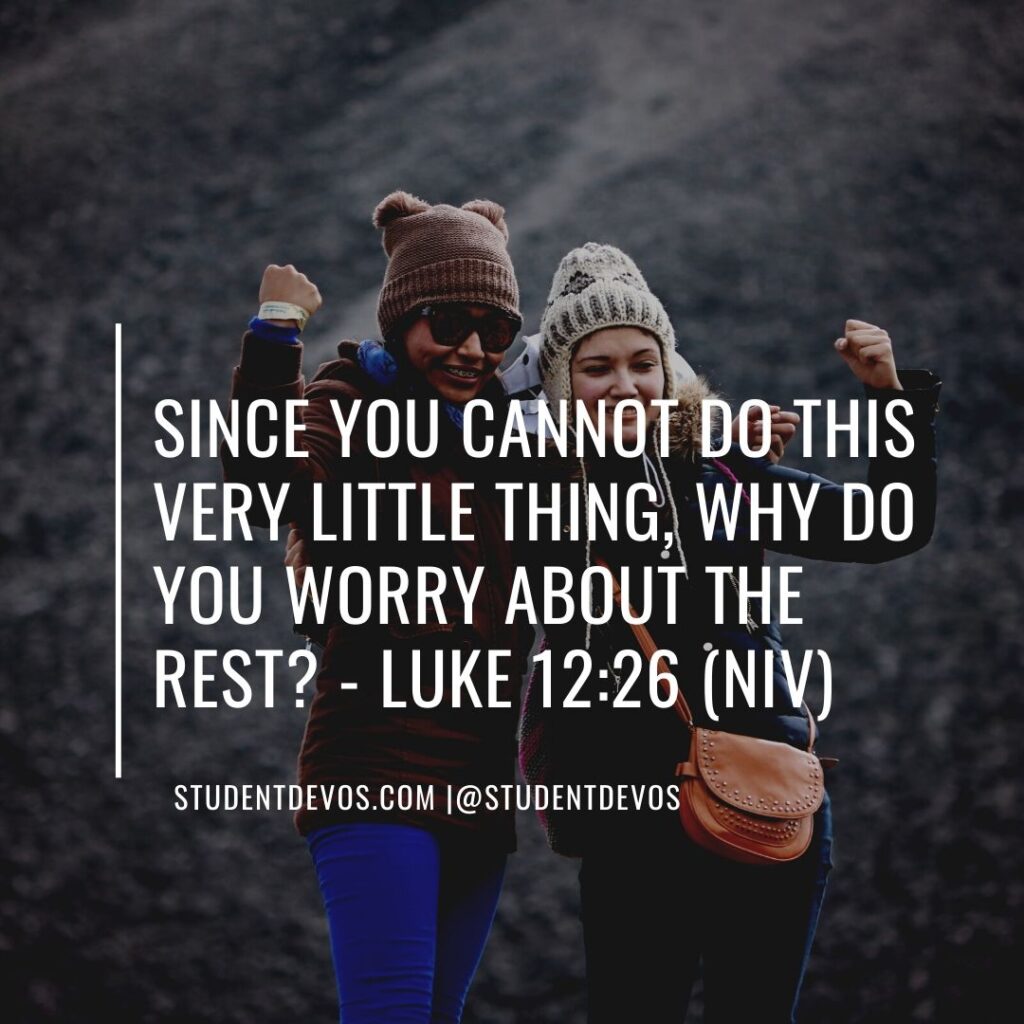 Since you cannot do this very little thing, why do you worry about the rest? – Luke 12:26 (NIV)
Worry will destroy your life if you let it. If left unchecked, worry, even over small things will stop you from doing the things God has called you to do.
Worry will keep you from sleeping and stop you from enjoying life. That's not God's best or what He wants for your life.
So determine to not let worry be a part of your life. Decide instead to lean on God. Trust God with the areas of your life that you can't control and worry about.
Today's Challenge: Replace Your Worry With Trust in God
Determine to trust God. Trust Him to provide the friends, clothes, money and time you need. Replace your worry with trust in God. God will never leave you without help. So determine to rely on Him and not worry about the other things.