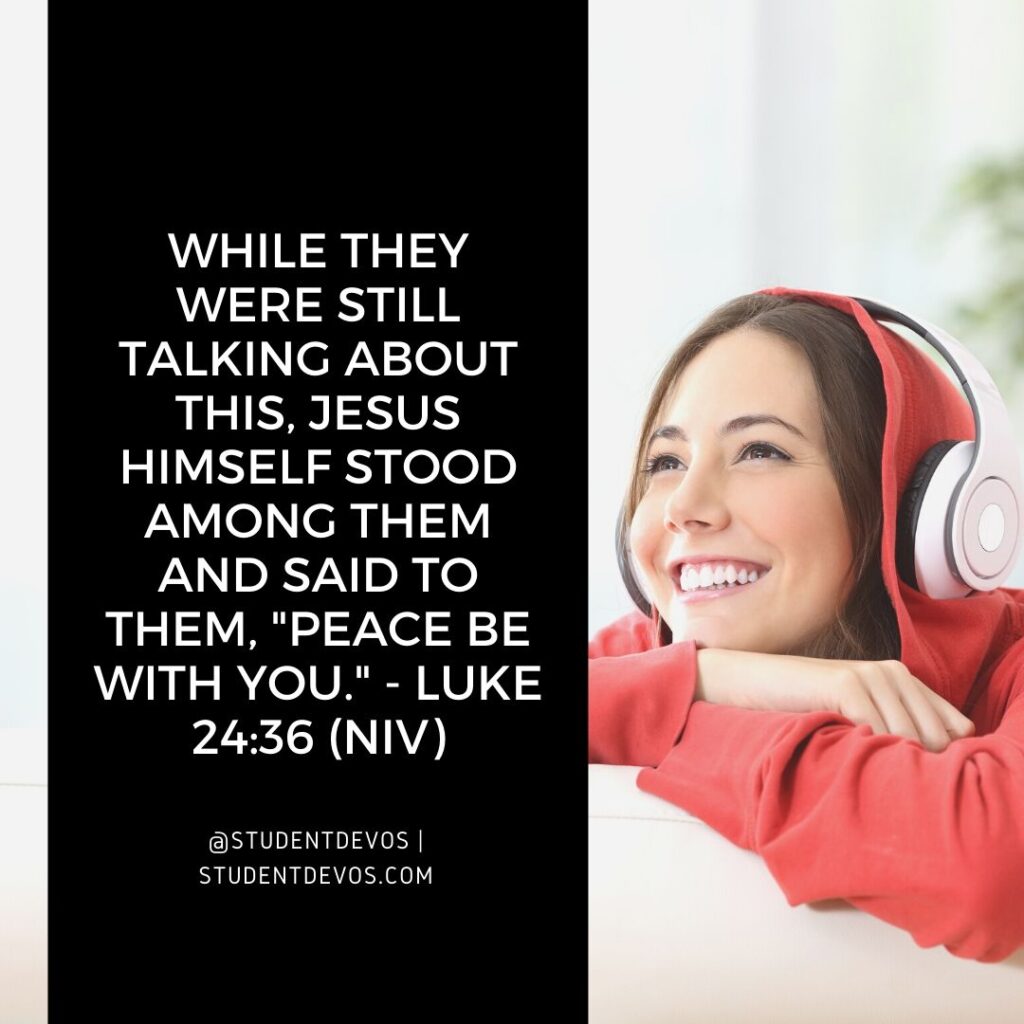 While they were still talking about this, Jesus himself stood among them and said to them, "Peace be with you." – Luke 24:36 (NIV)
Right now, it feels like our world is anything but peaceful. People are swarming stores and buying up supplies. Many people are fearful and wondering what to do and what will come next.
As Christians, however, we don't have to live our lives in fear. Yes, there are scary things happening in the world around us, but in the midst of those, we can be at peace.
When Jesus told his disciples, "peace be with you", it was at a time when the disciples felt scared and alone. Jesus had been crucified, and it felt like nothing was right in the world.
Just like the disciples, we can have peace when we're afraid.
Today's Truth: Jesus brings you peace when you're afraid.
Yes, there are scary things going on in the world, but we don't have to be afraid of them. We know that Jesus came to bring us peace. So today, if you've allowed fear to rule in your life determine to make adjustments.
Adjust what you're reading and listening to. Instead of news, pick the Good News. Listen to or read verses in the Bible that deal with fear, and know, whatever comes, you don't have to be afraid. God is right there with you!
Want some help in your battle against fear? Download: 5 Devotions to Defeat Fear