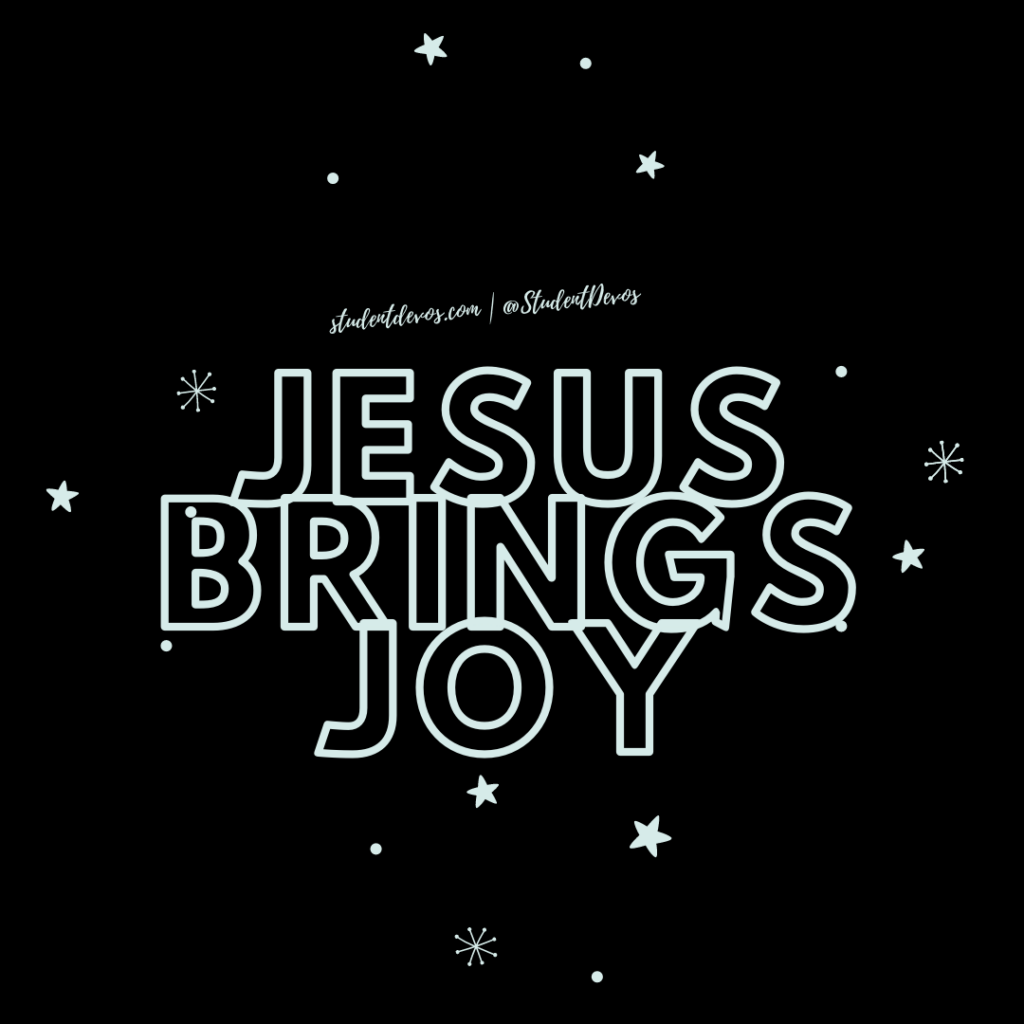 When they saw the star, they were filled with joy! – Matthew 2:10 (NLT)
Can you remember when you were a little kid? The excitement of all those presents under your Christmas tree. I can recall scoping out the presents with my name on them and then trying to figure out what it was that was inside each one.
Just like when you were a little kid, Christmas is a time of joy. Even when Jesus was a child, He was bring joy to others. The wisemen were joyful when they saw the star in the sky. They knew that it meant that the messiah was here.
Today's Truth: Jesus brings joy.
Jesus came to the world to bring us joy. His joy keeps us going when things are tough. From his birth until now, Jesus continually brings us joy. When we know Jesus we have joy. Not because everything is perfect, but because we know Him.
Knowing Jesus is the greatest joy there is. So even if this has been a really hard year for you, know that Jesus came so that you can have joy in the middle of difficult times.