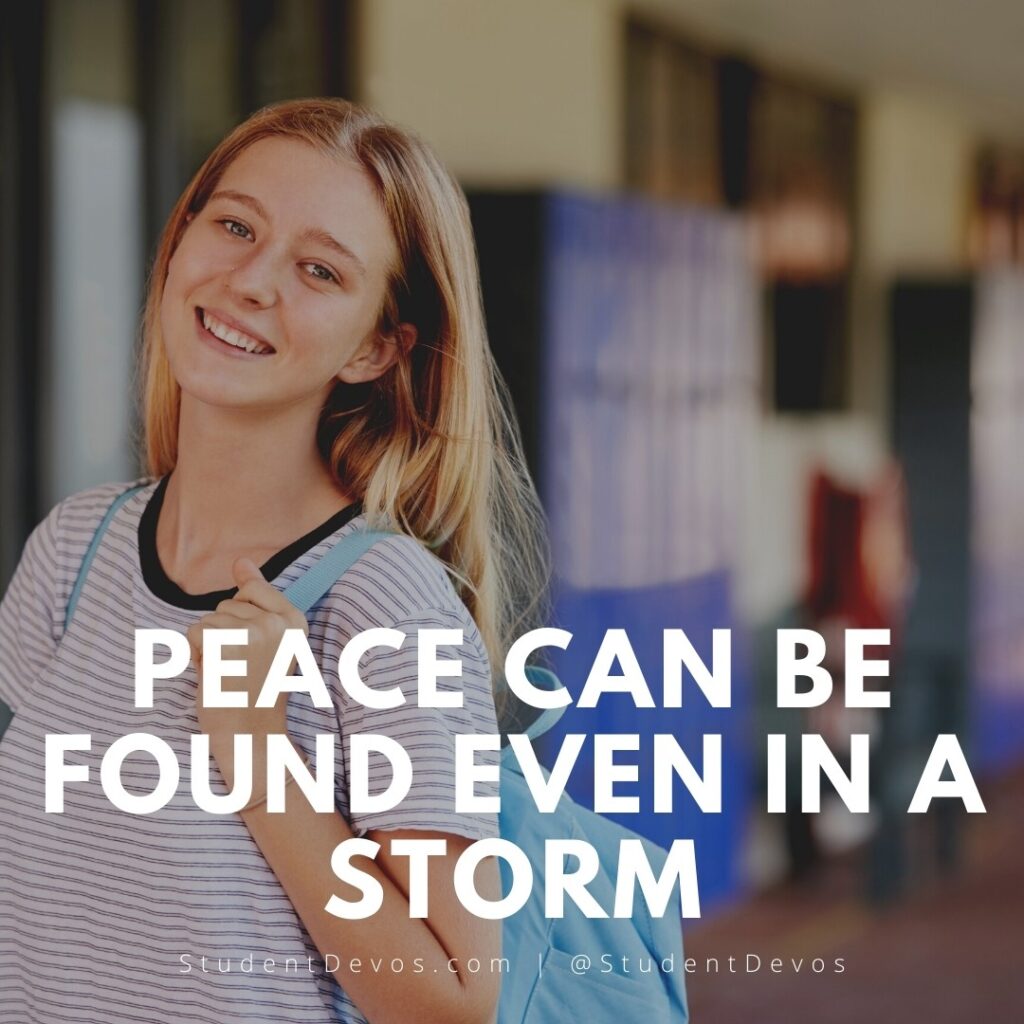 You will hear of wars and rumors of wars, but see to it that you are not alarmed. Such things must happen, but the end is still to come. – Matthew 24:6 (NIV)
More than ever, our world seems scary. Fear is everywhere and if we're not careful, living in fear can become so normal that you get used to it.
Maybe you're concerned about the weather, tornados, or tsunamis. Perhaps wars, unrest, and the pandemic have you afraid and wondering what will happen.
With the current conditions going on in the world around us, it can be easy to begin to let our hearts be troubled and afraid. The truth from God's word is this: regardless of the storm, we can find peace.
Today's Truth: Peace Can Be Found Even in the Storm
Peace can be found by knowing who God is and how He desires the best for us. As we focus on God, on the truths in His word, it helps us remember that no matter what, God has our best interests and intentions at heart.
God doesn't want us going through life troubled and afraid. Instead, God promises us peace and stability in the storm. So regardless of what troubles you today, know that God loves you, He has your best interests at heart and He will walk with you through the storm.