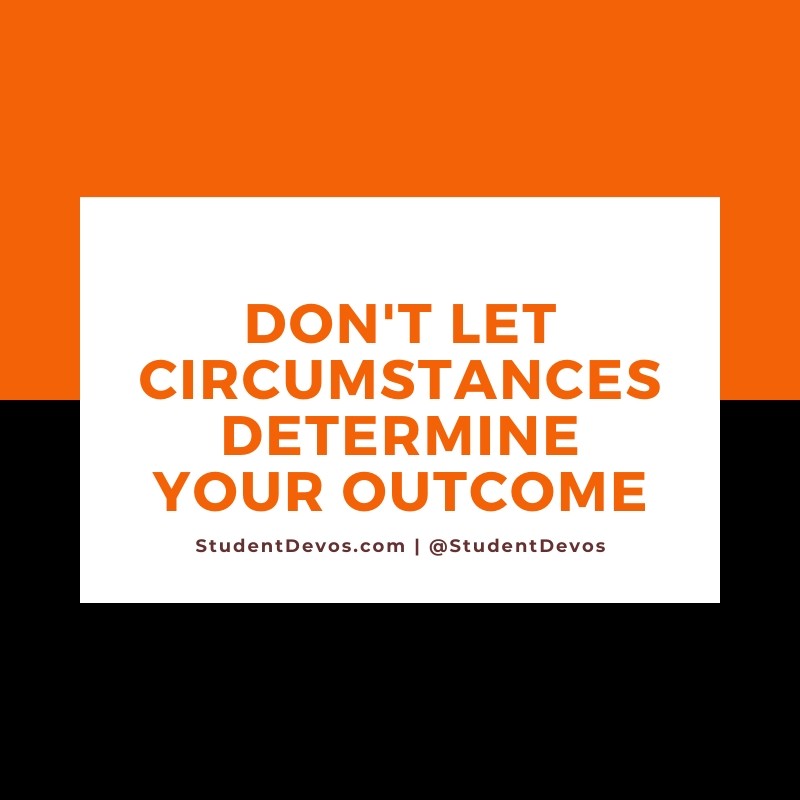 Then he said unto them, Go your way, eat the fat, and drink the sweet, and send portions unto them for whom nothing is prepared: for this day is holy unto our Lord: neither be ye sorry; for the joy of the Lord is your strength. – Neh 8:10 (KJV)
With everything going on right now with the pandemic, you might feel a little unsettled. You probably are upset that your year didn't turn out the way you had hoped it would.
It's easy to let circumstances determine your happiness and your outcome in life. However, when you do that, it's easy to get very unhappy quickly. Circumstances can change fast, and if you base your happiness only on them, you can find yourself disappointed and upset quickly.
Don't let your circumstances determine your outcome.
The key is to place your happiness and your outcome in Jesus. He's the one that will see you through. That way regardless of whether things around you are going the way you want them to or not, you can be content.
Today, if you've allowed your circumstances to determine your outcome, choose to adjust your focus. Choose to look at Jesus, and let your relationship with Him bring you joy, not the circumstances around you.