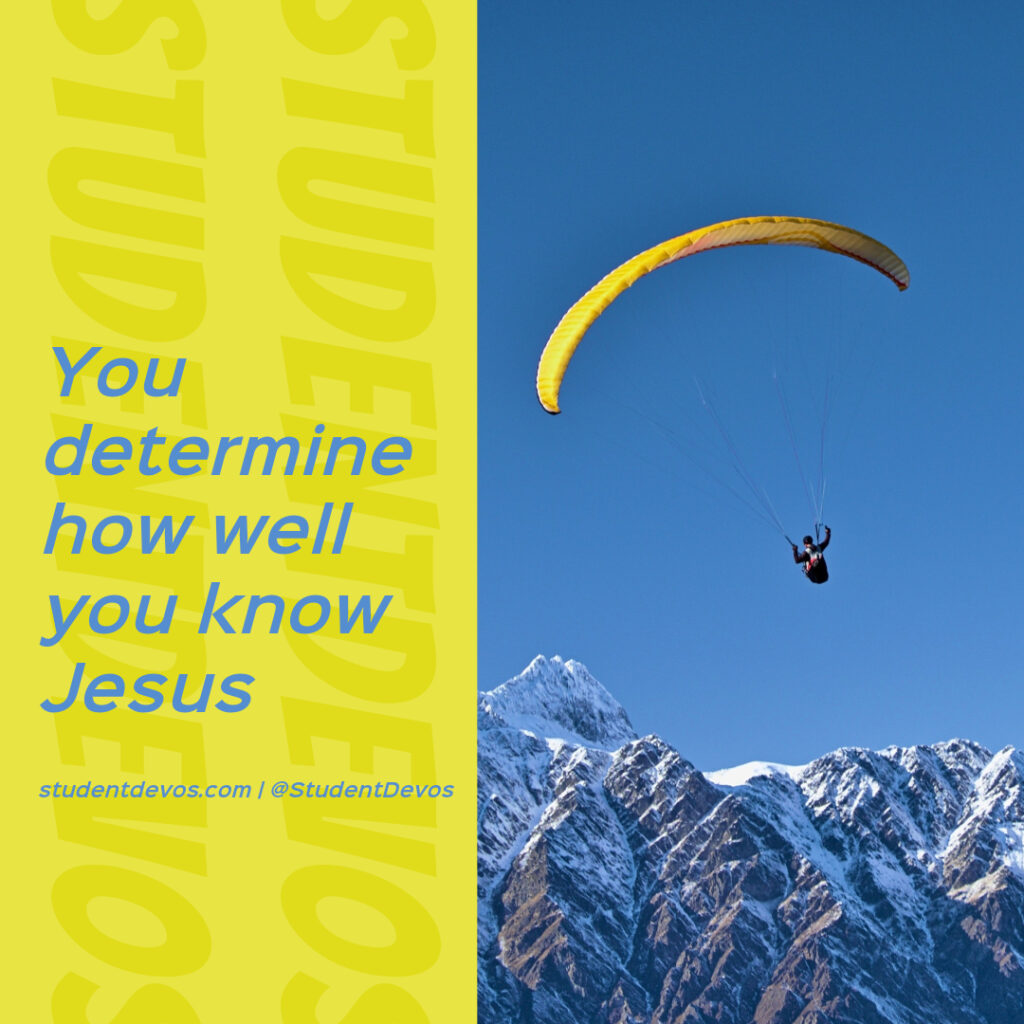 What is more, I consider everything a loss because of the surpassing worth of knowing Christ Jesus my Lord, for whose sake I have lost all things. I consider them garbage, that I may gain Christ – Phil 3:8 (NIV)
As a teenager, you probably love the idea of being in charge. If you're like most teens, you're excited for the day when you get to call all the shots in your life.
Even if you don't get to call all the shots in your day to day life, in your relationship with God, you are in charge.
You are the only person who determines how well you know Jesus.
Your relationship with God isn't based on your parent's faith or relationship with God. Rather, you've got to choose to have a deep and meaningful relationship with Him.
And you're in charge of that! You get to choose how well you know Jesus. The good news is that nothing is stopping you from getting to know Him more.
So don't wait until you're older. Instead, choose to follow Jesus today. Get into God's word and learn how much He loves you and desires a relationship with you.