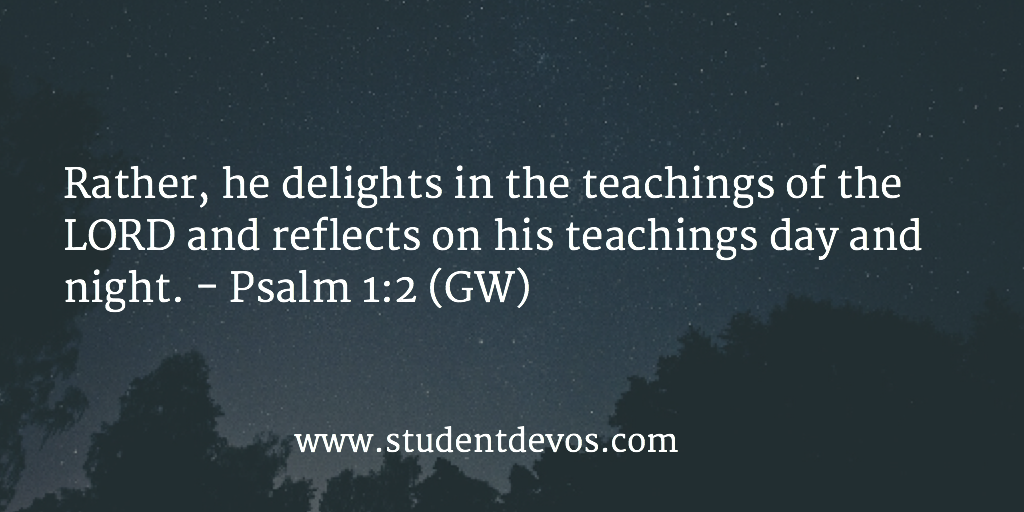 Rather, he delights in the teachings of the LORD and reflects on his teachings day and night. – Psalm 1:2 (GW)
Its easy in the busyness of life to take the Bible for granted. Life happens and the next thing you know its been days, weeks or maybe even months since you had some time to spend reading the Bible.
The Bible shouldn't just be something that we make time for when nothing else is going on, it should be something that we are excited about and reading day and night. One of the best ways to get excited about God's word is to just start digging into it. The more you read it, the more you desire to read more.
So challenge yourself to make reading the Bible a priority in your life. Determine to not let all the stuff going on keep you from spending time with God.