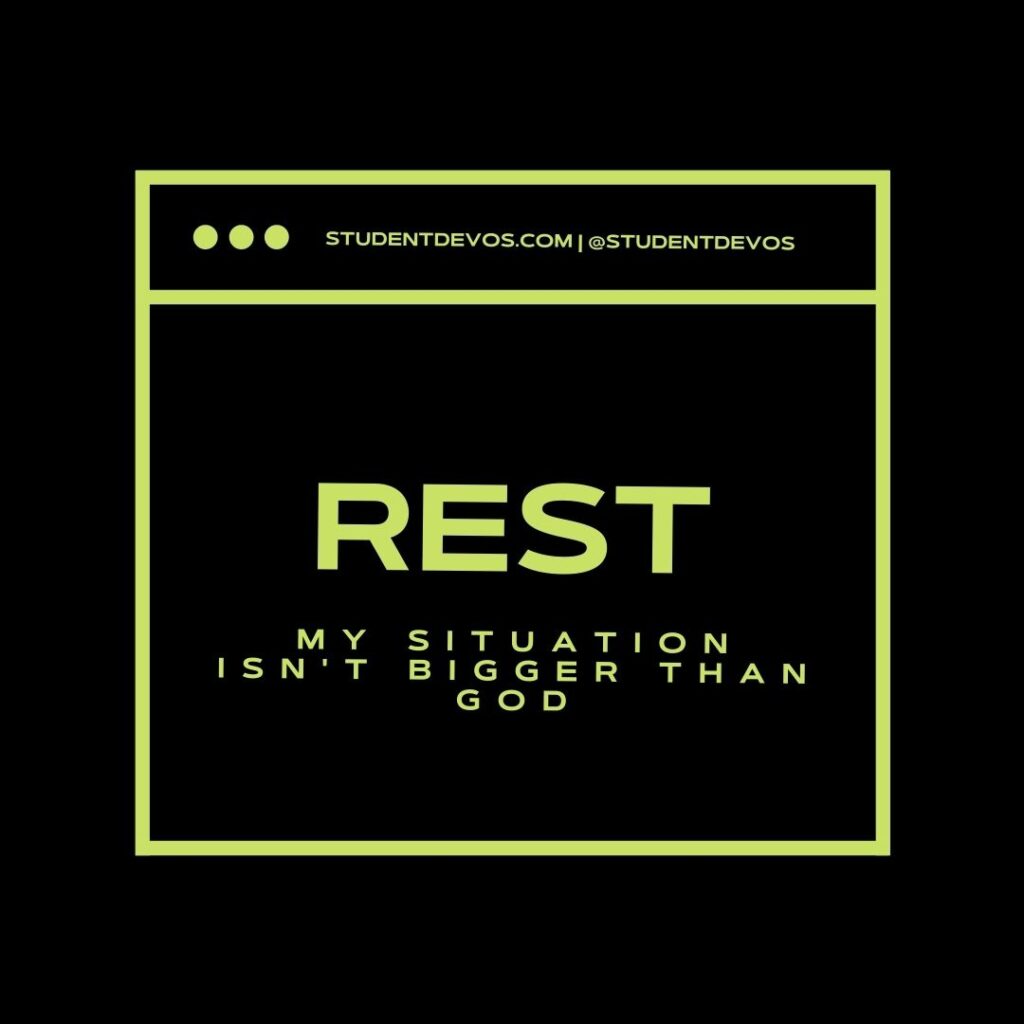 It is useless for you to work so hard from early morning until late at night, anxiously working for food to eat; for God gives rest to his loved ones. – Psalm 127:2 (NLT)
Do you sometimes have a hard time going to sleep at night? Maybe the stress of the day keeps you awake. Worry about that huge History test racks your brain with fear.
The truth is, God doesn't want you troubled about tomorrow or fearful for today. God's best for you is to be at rest.
So how do you do that? How do you rest when so many things are concerning in our world right now?
One of the best ways to rest is to realize that it's not all on you. God doesn't expect you to do it all in your own strength, worried about what you're going to eat or how you're going to handle something. Instead, He wants to provide you peace and rest. He wants to help you through the things that upset you.
Today's Truth: I can Rest, my situation isn't bigger than God.
God's best for your life and His desire is that you live in a place of rest. You can rest knowing that God has provided you with everything you need. You rest knowing that the situations you face aren't bigger than God.