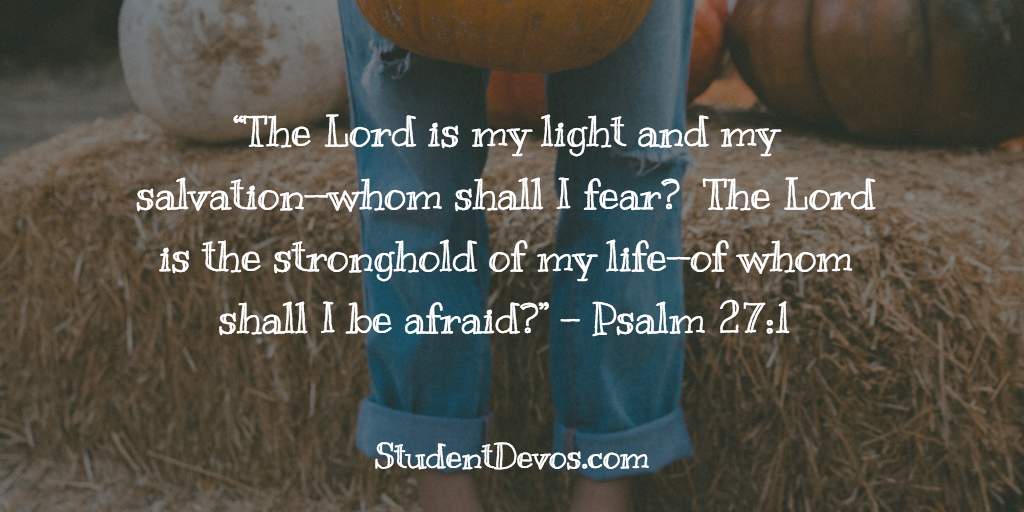 "The Lord is my light and my salvation—whom shall I fear?  The Lord is the stronghold of my life—of whom shall I be afraid?" – Psalm 27:1
One really crazy thing about fear is how real it feels, regardless if it's rational. Fear can come at you when you least expect it and in ways you wouldn't have imagined. A few months ago, I was waking up in the middle of the night racked with irrational fears. I prayed and asked God for His help and He revealed to me that I was watching a TV show that was making me fearful. I stopped watching the show and I stopped waking up at night fearful.
That's the really great thing about God. When get to know Him,  it helps removes fear. As you know God better, you realize that He has the best in store for you. You begin to believe that He really will come through for you in every situation that you face. You can lean on His wisdom and guidance in every situation you face.
Today's Bible verse is all about trust in God. When we place our trust in God, we have nothing to fear. There is nothing that comes your way that you're unable to face and conquer with God on your side.
So today choose to be courageous and face your fears. You know that you will come out on top when you begin to place your trust in God.