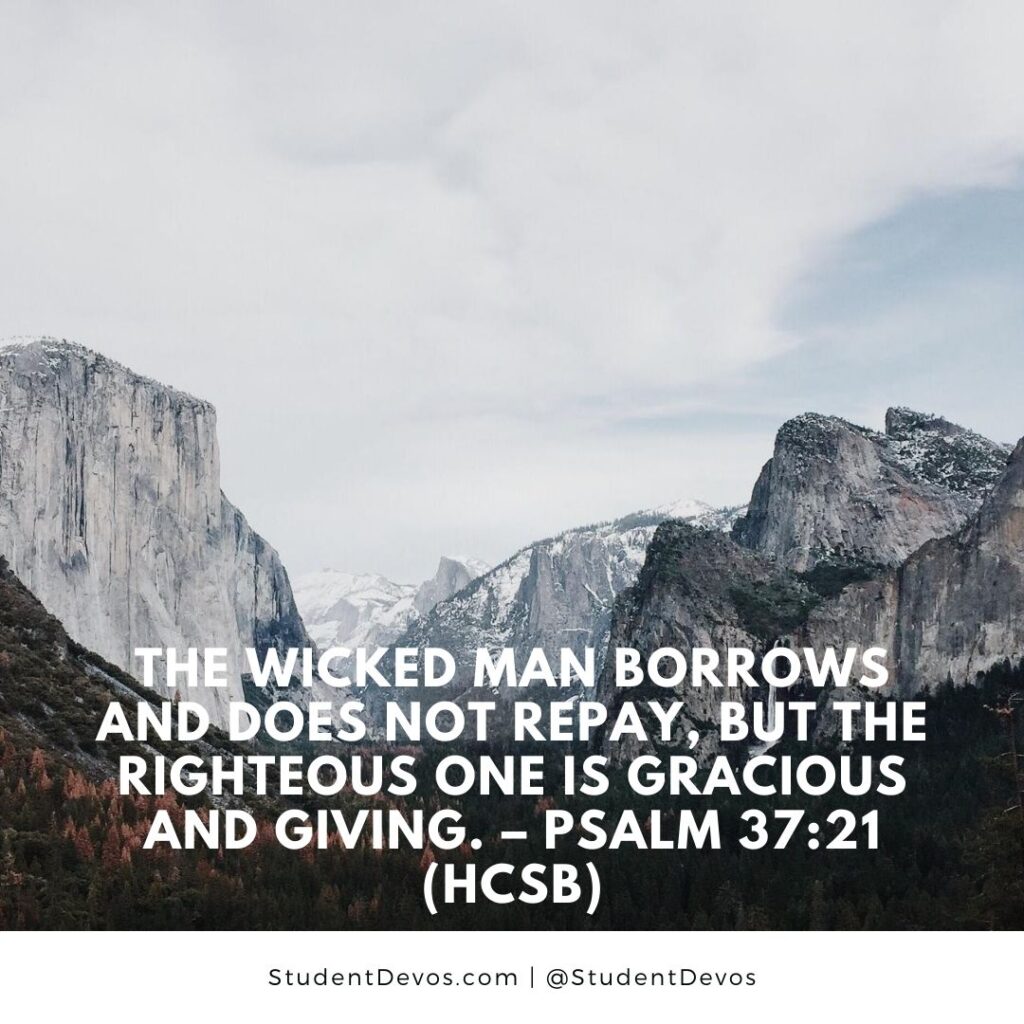 The wicked man borrows and does not repay, but the righteous one is gracious and giving. – Psalm 37:21 (HCSB)
How do you handle your money? Are you always asking others for money to go to the movies? Or are you someone who is looking for opportunities to give?
This Bible verse really shows us how much better it is to be a person who gives. Giving to your church and to others is a great habit to get into while you're young. Many people put off giving thinking that they will give when they're making more money. The problem with that thinking is that it doesn't matter how much money you make. You're always going to find something else to do with it. If you can't find a way to give when you have a little, you'll never give when you have a lot.
Giving is always worth it in the long run. You'll find that God will really bless you as you give into your church and the lives of others. So don't give into the lie that tells you if you give you won't have enough. That is not the case. When you make giving a habit, you'll find you'll always have enough to do the things you want to do.
Other Devotions on Giving