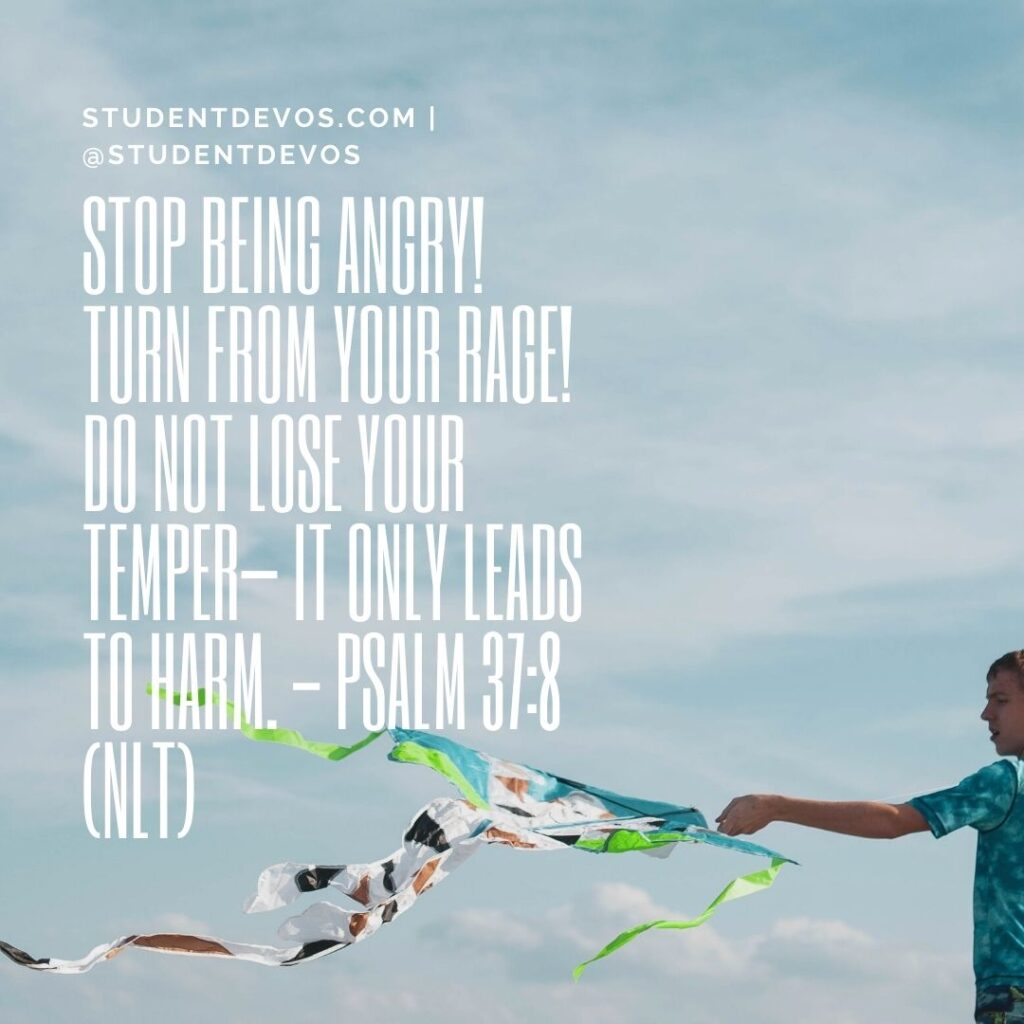 Stop being angry! Turn from your rage! Do not lose your temper— it only leads to harm. – Psalm 37:8 (NLT)
I remember a time I lost my temper. My parents had made me so angry. I came running into the house in a rage and slammed the door as hard as I could. Screaming, I stamped loudly through the house.
When I slammed the door, it caused the clock in our kitchen to fly off the wall and break. My anger caused me to get into a lot of trouble.
I learned an important lesson that day. I realized that if I didn't learn to control my anger, I was going to go down a bad path. Breaking a clock was only the beginning and if I didn't learn to control myself, I was going to do a lot more harm.
Thankfully, this event was a wake-up call for me. I went to God, prayed, and got His help to overcome my anger. Even though I couldn't control my circumstances, I could control my anger about them.
My anger wasn't going to change anything, and it was hurting those around me. With God's help, I began to walk a path toward freedom from anger.
God wants to do the same for you as He did for me. He wants to help you if you've struggled with anger. He wants to help you become a person who is full of the fruit of the spirit and in control of their life.
So today, if anger has been an issue for you, go to God. Get His help and guidance. Begin to speak scriptures over yourself that you're full of peace and self-control. As you do, you'll begin to see that you're being angry less of the time and walking a path toward the freedom God wants for your life.