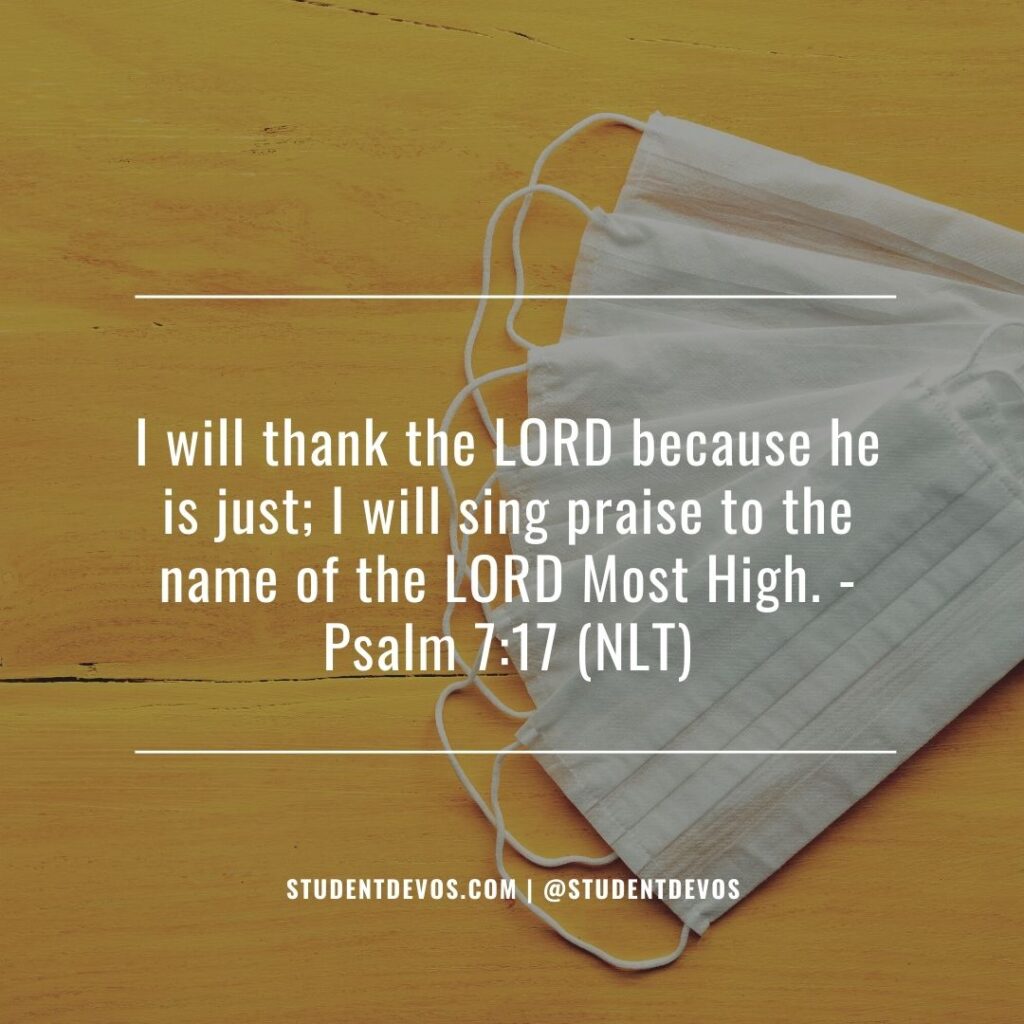 I will thank the LORD because he is just; I will sing praise to the name of the LORD Most High. – Psalm 7:17 (NLT)
Right now, being thankful may not be at the top of your list of things to do. Maybe you resent wearing a mask to school. Perhaps your school is meeting only online and you HATE it.
With all the masks, restrictions, and things going on around us right now, it can be really easy to get resentful and ungrateful.
However, harboring those feelings will only make you more unhappy in the long run. That's why the writer of Psalm 7:17 says that he thanks the lord. It's not that he's thanking the Lord for everything happening around him, rather he's just thanking the lord because God is good. God is just, and God cares for him.
The same is true for you. One of the best ways to combat unhappiness is to begin to be thankful. Even if your situation and circumstances are really bad, you can choose to be thankful in the middle of all of it. As you begin to be thankful you'll realize that God has good things in store for you and that you really do have so much to be grateful for.
Leave us a comment and let us know what you're struggling with the most this year. We'd love to lift you up in prayer!