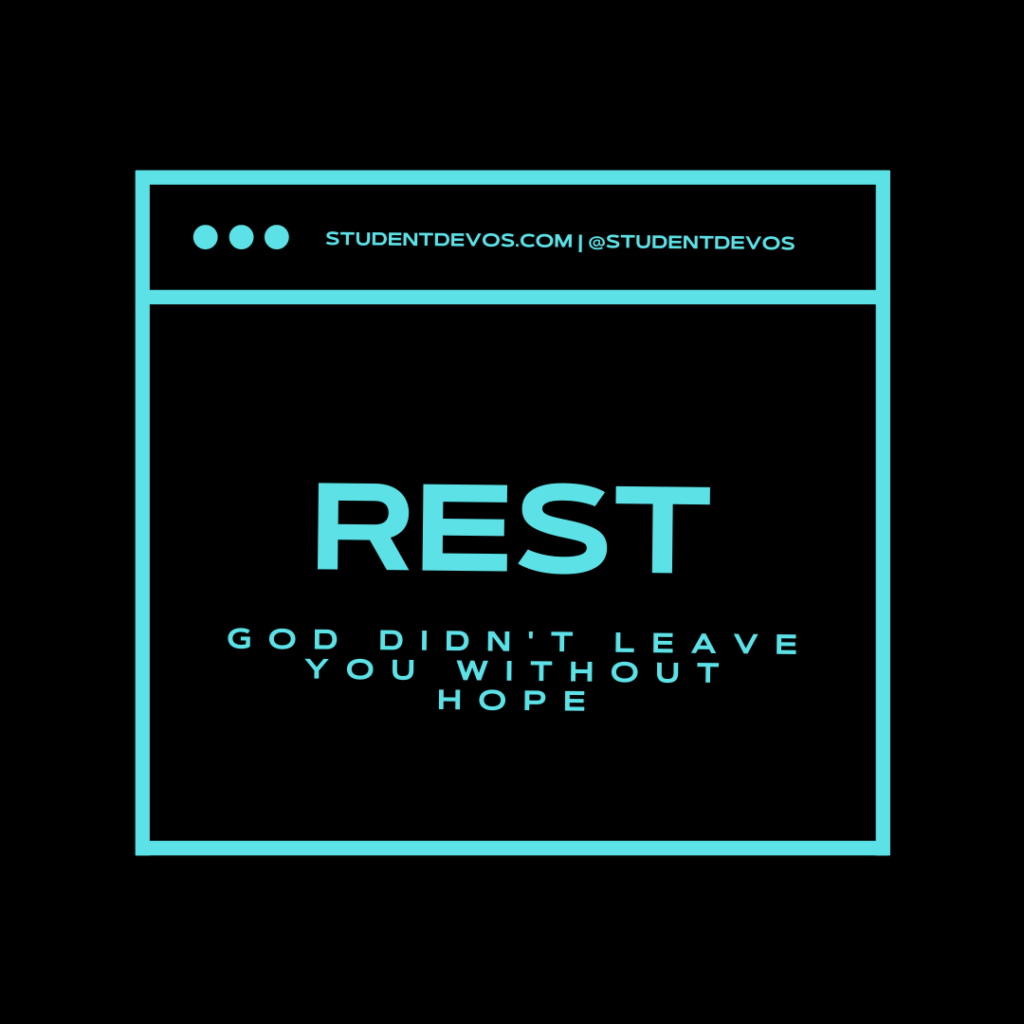 Those who live in the shelter of the Most High will find rest in the shadow of the Almighty. – Psalm 91:1 (NLT)
When's the last time you really got a good night of sleep? How did that feel? Did you love that you were able to wake up the next day and feel refreshed and ready to go?
That feeling is how God wants our lives to be in Him. He wants us to be rested. He doesn't want the concerns and cares of this world keeping us up at night.
Today's Truth: Rest, God Didn't Leave Me Without Hope
It's true, you might not have the answers or even know how your situation will be resolved, but God never leaves you without help or hope. God wants to be where you run when things get tough.
If you get to know God, you'll realize that you can trust Him. He will be your shelter when things get hard. He will lead and guide you through difficulty. You don't have to do anything but trust Him and rest in His prescence.
God always is looking out for you!