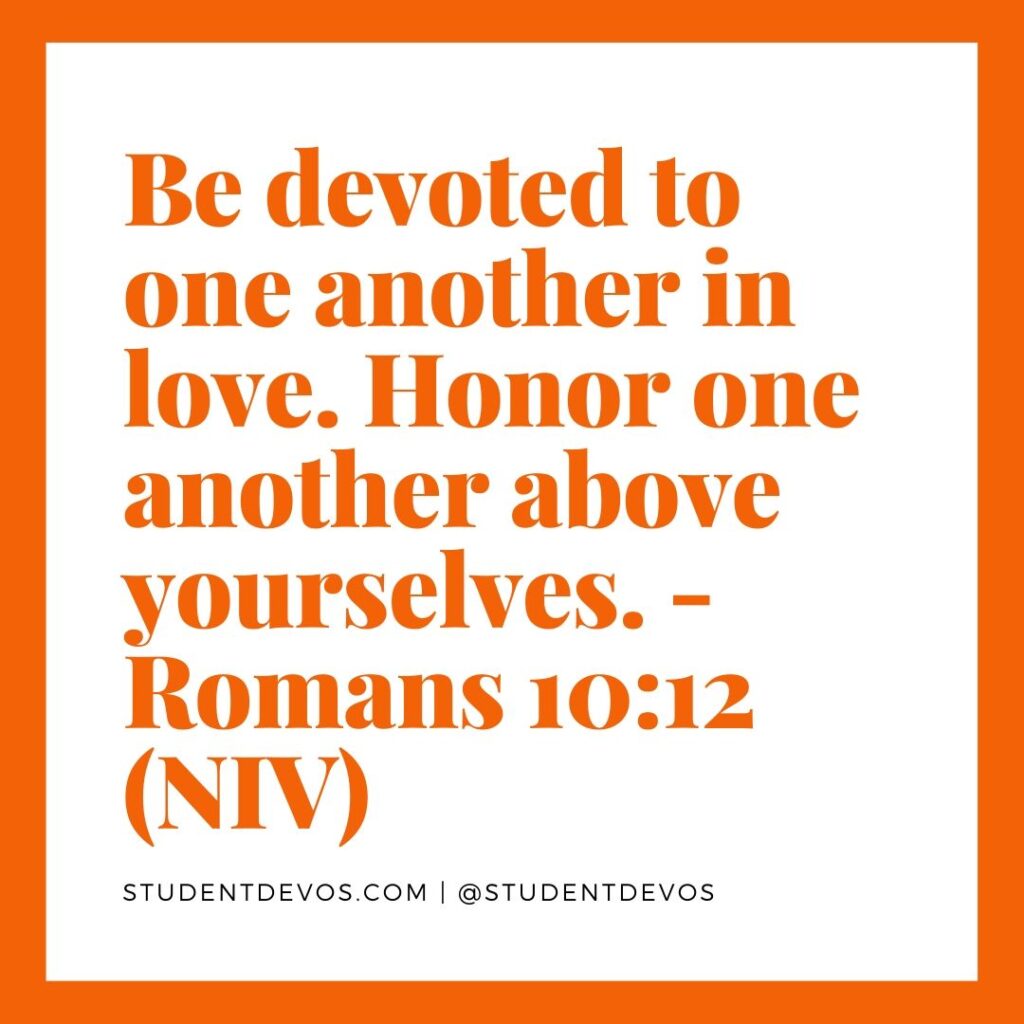 Be devoted to one another in love. Honor one another above yourselves. – Romans 10:12 (NIV)
We've talked a lot this week about honor. We know that honoring our parents, teachers, coaches, and pastors is important. But what about friends and other students? Do we need to honor them too?
Yes, we should be honoring others as well. We should be striving to love others with God's love and treating others with respect.
Honor isn't something that's complicated. It doesn't mean that you have to treat every person like a queen or king and bow down to them or something crazy like that. Instead, it just means that you should be treating others with respect.
Your friends and students at your school deserve respect. They are all created in God's image and have worth to God. They might not treat you the right way, they might not dress the right way. Those things don't give you an excuse not to treat them with respect.
The Bible says we are to be honoring others. Even when they don't do the right thing.
It's not easy, but it is something you can do with God's help. So today, examine your life. Are you honoring those around you? Are you treating them with respect regardless of how they treat you?