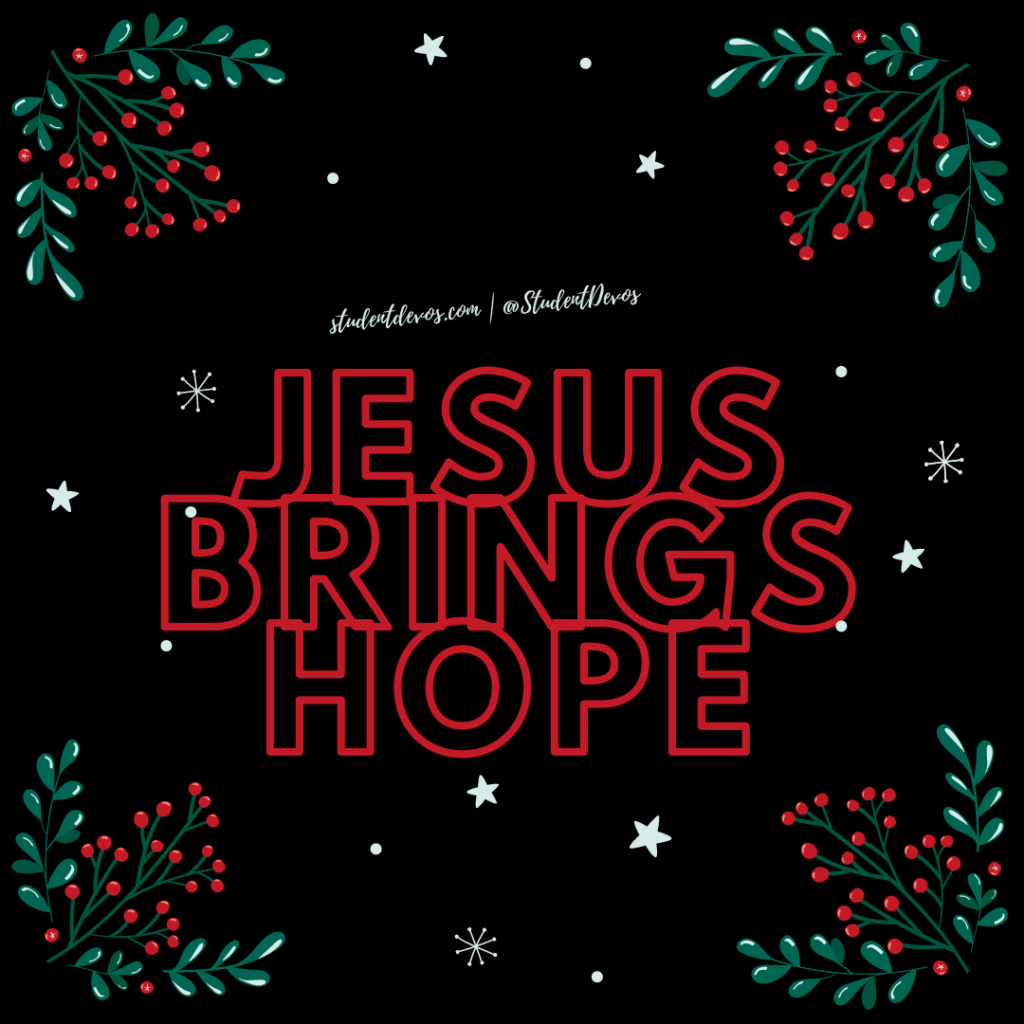 More than that, we also rejoice in God through our Lord Jesus Christ, through whom we have now received reconciliation. Therefore, just as sin came into the world through one man, and death through sin, and so death spread to all men because all sinned

Romans 5:11-12 (ESV)
This year Christmas probably feels weird. Maybe due to COVID, you won't be getting together with your extended family for the first time in years. The thought of that is making you sad. You're upset that you won't see family and exchange gifts. It makes Christmas feel, not at all like Christmas.
It's hard in times like these to stay encouraged. That's where Jesus comes in. Jesus came to this dark world to bring hope. The message of Christmas is hope.
Today's Truth: Jesus brings us hope.
Even in tough times like what we've experienced this year, Jesus came to bring hope. We have hope that we're loved. Jesus shows us that we're forgiven and made right with God.
Jesus brought us hope that we weren't stuck in our sin, apart from God. We can rejoice and have hope in Jesus that we have been reconciled to God.
Even if Christmas doesn't seem right this year, remember that you have hope. Jesus came to bring hope to our dark world. Today you can be encouraged that Jesus came to make you right with God!