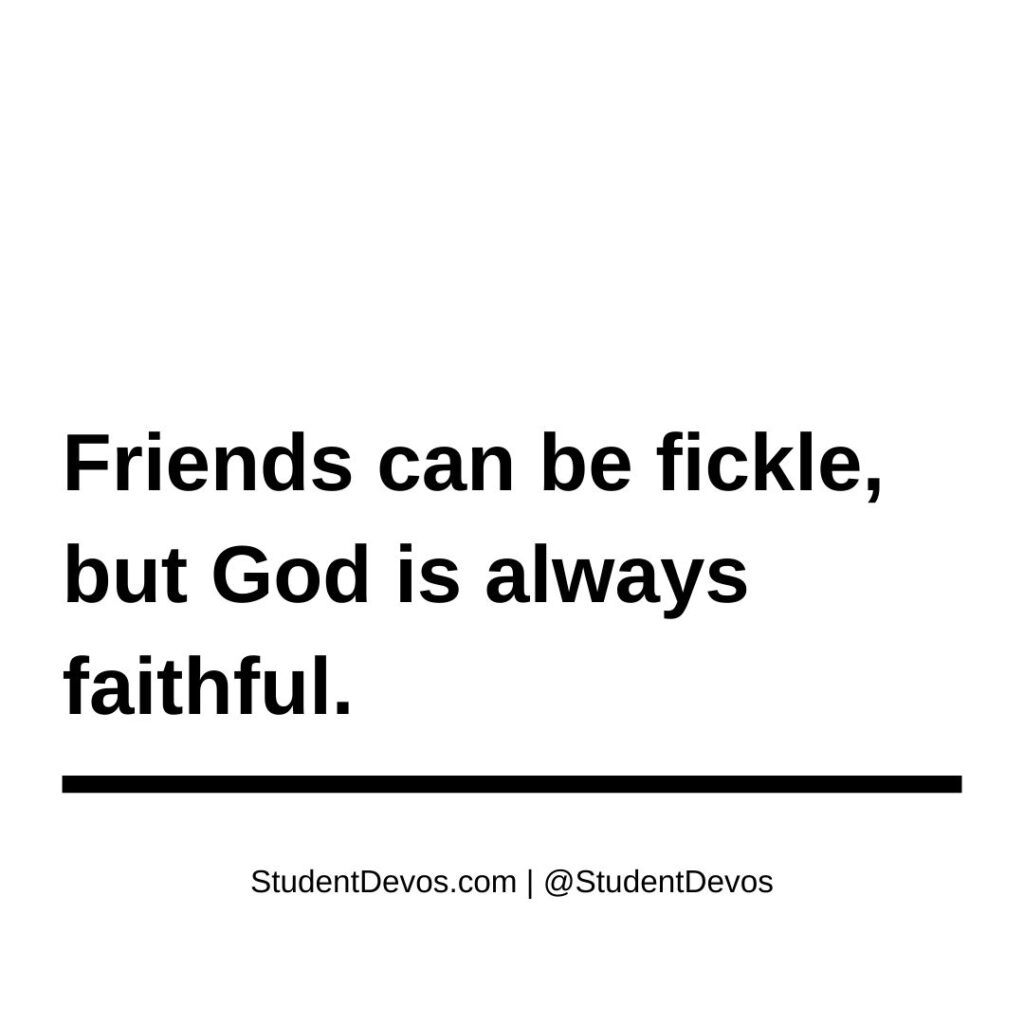 But God showed his great love for us by sending Christ to die for us while we were still sinners. – Romans 5:8 (NLT)
I was unnoticed in school. I was insecure and rather than saying the wrong thing and getting made fun of, I chose not to talk. Day after day, I hoped that someone would talk to me and want to be my friend. Day after day, I stressed out because again and again I'd have to sit at a lunch table with no one that wanted me to be there.
After awhile, I began to believe there was something wrong with me. No one talked to me. No one even acted like I existed. I began to think my life didn't really matter.
And then one day, I began to realize my value to God. I realized that what others thought of me wasn't the opinion that really mattered. What mattered was my value to God.
I was worth so much to God. He loved me and knew everything about me. I began to develop a deep relationship with God. I realized that my worth was found in Him, not in what others thought about me.
The same is true for you. You matter. Your life has purpose and value. Don't be lied to that because of how your friends treat you, you're not important. Friends can be fickle, but God is always faithful.
Reach out to God and spend time letting Him show you your true value and worth.