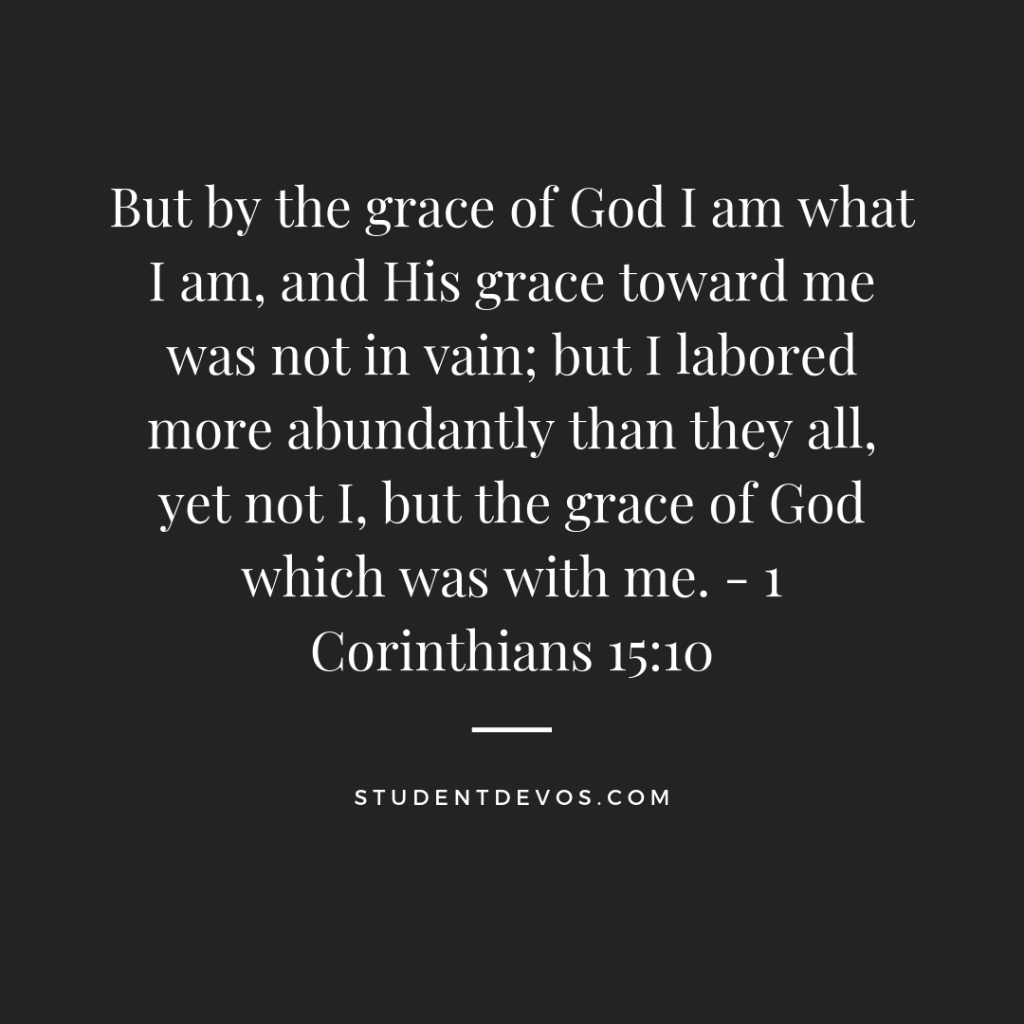 But by the grace of God I am what I am, and His grace toward me was not in vain; but I labored more abundantly than they all, yet not I, but the grace of God which was with me. – 1 Corinthians 15:10

In the world we constantly see people promoting themselves. Whether it's on social media, in the halls of your school, or just hanging out with friends, it seems like people are often trying to make themselves appear more successful than they are. However, this is the opposite of what Paul is doing in this verse. He says that he did labor more than others for Jesus but points out that it wasn't him getting the credit, but the grace of God in him.
Paul is only bragging on the grace of God that works in him. This is true humility. It's simply believing and accepting what God says about you.
You do not need to promote yourself if God is in you. You can trust God that His grace (His ability) in you is all that you need to get you to where you need to go. Today trust God's grace to empower you and then brag on Him instead of yourself. This is the true way to walk in humility.