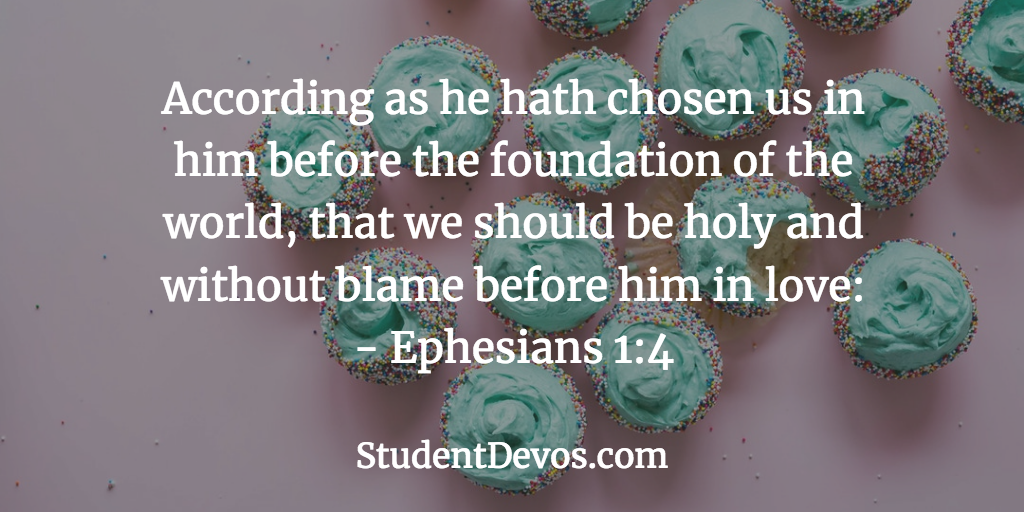 According as he hath chosen us in him before the foundation of the world, that we should be holy and without blame before him in love: – Ephesians 1:4
This verse shows us how important we are to God. In this scripture, we see that God chose us. When you get to pick your piece of cake at a birthday party, you don't pick the sad, small piece. No, you pick the best and the biggest. God is no different. He picked you. That means He wanted to know you.  When you realize how much God loves you that can give you a new sense of self-worth.
The end of the verse tells us that not only did God chose us, but it shows us how He sees us. When God looks at us in the light of what Jesus did on the cross He sees someone who is holy and without blame. He doesn't see all the areas where you've fallen short or messed up. He sees you and He likes what He sees. To Him you're great. To Him, you matter.
So when you start to get down on yourself or experience a day when you feel like no one cares, remember that God does. He chose you before the foundation of the world. Also, remember that to God you are Holy and blameless. There is nothing that God is holding against you. Jesus' blood was enough to pay the price for sin and we are now free to live an abundant life in God.