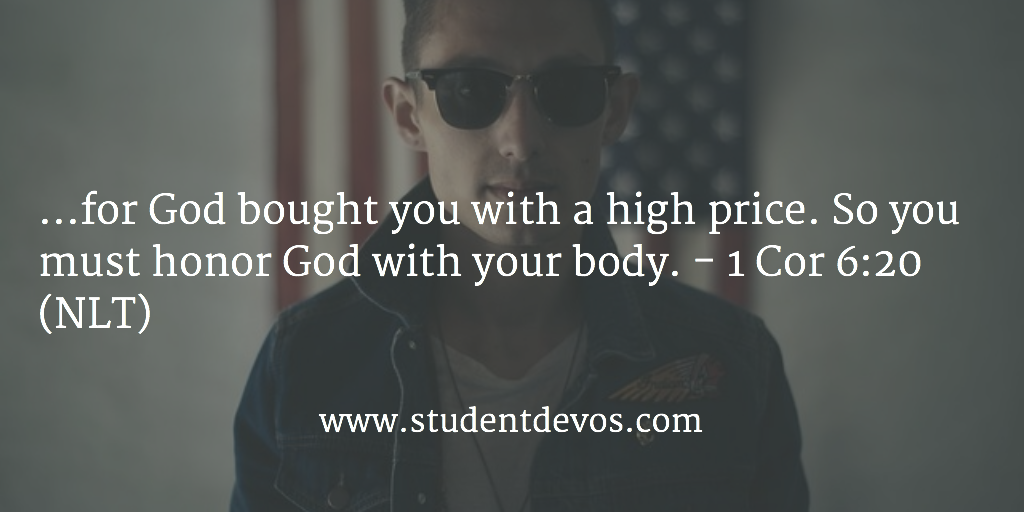 …for God bought you with a high price. So you must honor God with your body. – 1 Corinthians 6:20 (NLT)
Today's Bible verse is really encouraging. First, it shows us our value to God. It says God bought us for a high price. If you've ever been out shopping, you know that you don't pay a high price for something that is junk. If you're going to pay a lot of money for something it is because its something you really want or something that is very valuable. The reason that God paid a high price for you is that you are someone that God really wanted to know and are very valuable to Him.
When you begin to realize and believe in the value that God places on you, it then will change how you live. That's what the second part of this Bible verse talks about. Because God loves you so much and thinks you're so valuable, then you are encouraged to live up to that value that He places on you. You are to honor God with your body.
Challenge yourself to do what this verse talks about today. Live your life in a way that honors God. God loved you enough to pay a high value for you, so respond to that love and honor Him with your body.