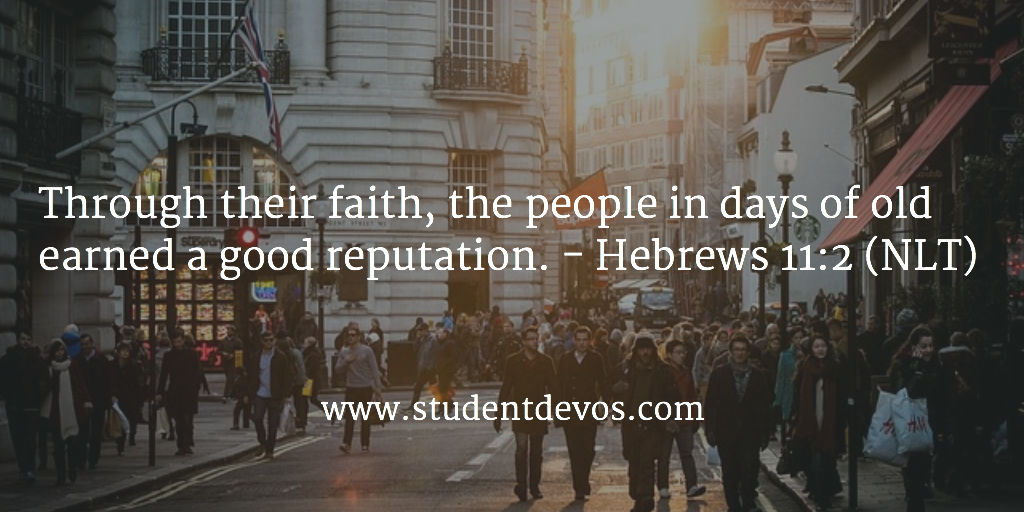 Through their faith, the people in days of old earned a good reputation. – Hebrews 11:2 (NLT)
Have you ever secretly wished to be famous? Maybe you wished you had all the riches that follow fame and could buy anything you ever wanted. Or maybe you just like the idea of everyone knowing who you are and listening to what you have to say. Regardless of the reason, fame can be appealing. And while you might not reach superstardom in your lifetime, there is something similar that you can achieve.
The Bible talks in Hebrews 11 about all the great things that the people in the Old Testament did by faith. These guys trusted God and believed that what God said would come to pass. They weren't swayed by feelings and emotions, but rather held on tight to the things that God had promised them.
So while it might be unlikely that you will become a rockstar or super famous, you can be noticed in heaven by your faith. When you trust God and the things that he's spoken to you, you can have earn a good reputation just like the people in the Old Testament did when they trusted God.