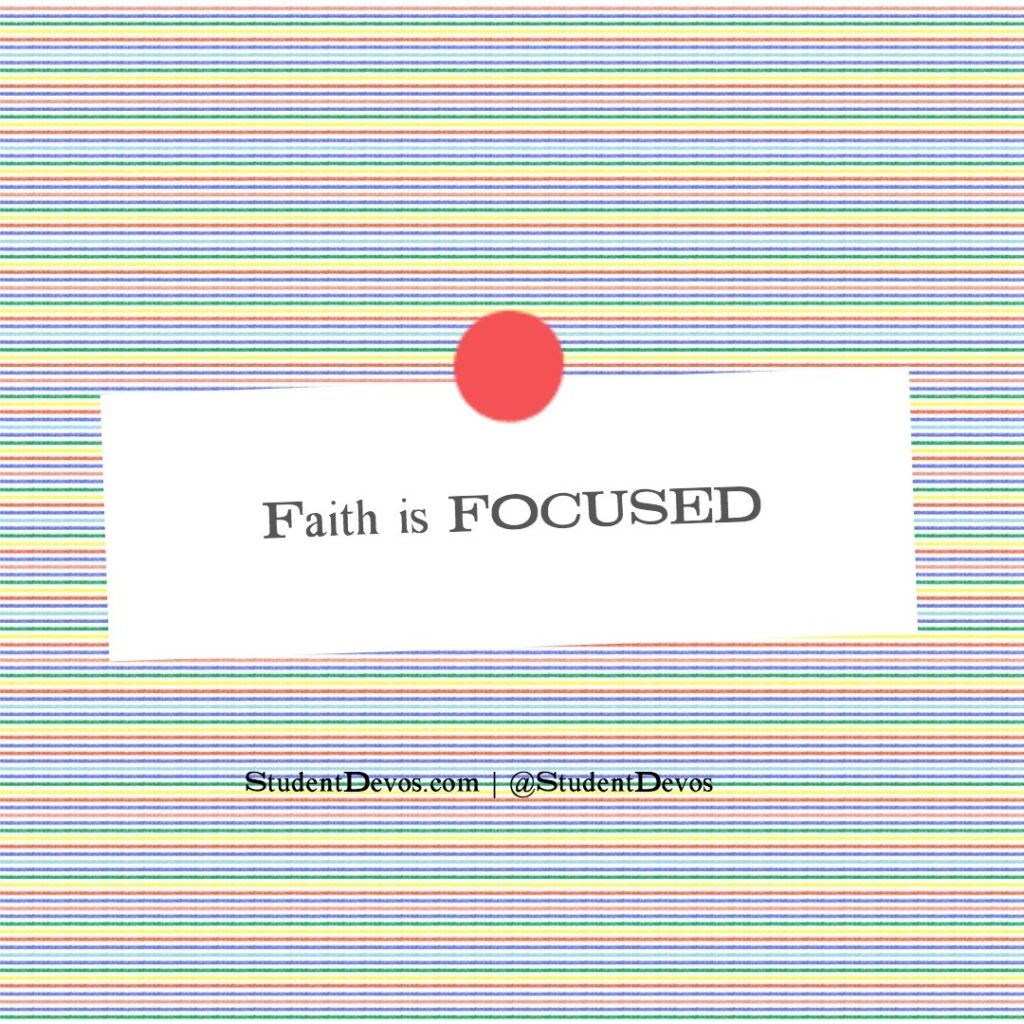 "Come," he said. Then Peter got down out of the boat, walked on the water and came toward Jesus. – Matthew 14:29 (NIV)
The story of Peter walking on the water is so crazy. Peter had an insane amount of faith to walk on the water. Yes, Peter fell, but for a short time, he walked on the water.
The reason Peter fell was that he lost focus on Jesus. He took his eyes off his savior and looked at the circumstances around him. The storm and the waves caused fear to rise up in his heart and he began to sink.
Today's Truth: Faith Is Focused
Faith is most effective in our lives when it's focused on Jesus. You can listen to a great sermon on YouTube, but if 15 minutes later, you're hearing a news report about how many people are dying from Coronavirus, it's hard to stay in faith.
If you're going to have faith that weathers the storm, you've got to choose to be focused on Jesus. Keep worship music playing. Read your Bible. You may need to tune out friends or family that cause fear to grow in your life.
To be a person of faith, it's going to take your focus in difficult times like these. So today, choose to place your focus on Jesus. Make Him the center of your life and focus on His goodness. He will always see you through!
---
If you're struggling with fear in these times, we have a 5-day e-devotion with powerful truths from God's word. It will challenge you each day to not let fear rule your life!