Britt
Why are you working in radio? "God opened the door as a junior in high school to begin the Sound of Light – at 30 minute program on a Top 40 radio station to introduce people to this new Jesus Music called Contemporary Christian music… The Z grew out of that 30 minute program to the partnership it is today!"
Favorite Z artist? "Social Club, For King & Country, NF Young & Free, Toby Mac… of course I don't have a favorite… It's like choosing a favorite child"
Fun fact: "In high school I used to break into warehouses and DJ pop up dance raves… spinning vinyl … No more breaking and entering now… a more law-abiding G-dad these days!" 
Motto/or something you're known for: "I want to leave the fingerprints of Jesus wherever I go"
Favorite bible verse: Philippians 1-6 Being confident of this, that HE who began a good work in you will carry it on to completion until the day of Christ Jesus.
Chad
Why are you working in radio? "
Favorite Z artist? 
Fun fact: 
Something you're known for: 
Favorite Bible verse: 
Ed
Why are you working in radio? "Radio has a way of connecting with its audience in a personal, intimate way.  The listener invites the artists, the music, the on-air personalities into their homes, their cars, and their lives.  At The Z, that connection can lead the listener to a connection, a relationship, with a loving Savior, and that's what matters more than anything. "
Favorite Z artist? "When I want it LOUD, it is SKILLET.  For quieter moments, Lauren Daigle."
Fun fact:  "I can be seen in an Oscar-nominated movie, and I was once a ghost in the Haunted Mansion at Disney World" (not an employee — long story).
Something you're known for:  "I love coffee.  It's a passion, not an addiction.  Now, where's the coffee?!?"
Favorite bible verse:  Proverbs 27:17  As iron sharpens iron, so one man sharpens another.
Sheryl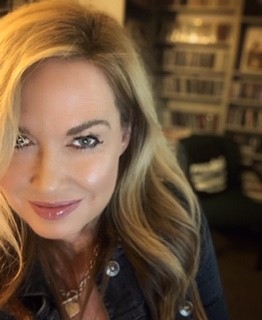 Favorite Z artist? "TobyMac. When I'm out running, chances are…..I'm listening to his music. It gets me going and keeps me going!"
Fun fact: "I faked my way through an entire year of band by pretending to play the trumpet. I learned all the right finger movements. I just never actually blew into the trumpet…..it hurt my lips! LOL!"
Something you're known for: "I'm known for spoiling the people (and pets!) that I love."
Favorite bible verse: Matthew 7:7 (Contemporary English Version) 
"Ask, and you will receive. Search, and you will find. Knock, and the door will be opened for you."
Matt
Why are you working in radio? I love being able to connect with people wherever they are and whatever they're doing. I love music and love sharing it with people. I love Jesus and love sharing Him with people… so it all kinda fits together!
Favorite Z artist? Too hard to pick one! But I love Crowder, Lecrae, Switchfoot, Needtobreathe and Andy Mineo.
Fun fact.  I've driven across the country 6 times. There's nothing I love more than a good road trip! 
Motto: Never give up!
Something you're known for: I am rarely seen without a cup of coffee in my hand. 
Favorite bible verse: 2 Corinthians 12:9-10 (especially those last 9 words) "But he said to me, "My grace is sufficient for you, for my power is made perfect in weakness." Therefore I will boast all the more gladly about my weaknesses, so that Christ's power may rest on me. That is why, for Christ's sake, I delight in weaknesses, in insults, in hardships, in persecutions, in difficulties. For when I am weak, then I am strong."
Bailey
Why are you working in radio? "
Favorite Z artist? 
Fun fact: 
Moto: 
Favorite Bible verse: 
Jai Jai
Why are you working in radio? To share joy, hope and inspiration through music, i.e., to help people through music!
Favorite Z artists? Hillsong Young & Free and Lecrae
Fun Fact: I like corny jokes and dancing!
Motto/Something you're known for: I love to party: I want to show others that you can be a Christian and have a good time!
– John 10:10 "The thief comes only to steal and kill and destroy; I have come that they may have life, and have it to the full."
– Proverbs 17:22 "A cheerful heart is good medicine, but a crushed spirit dries up the bones."
Jayar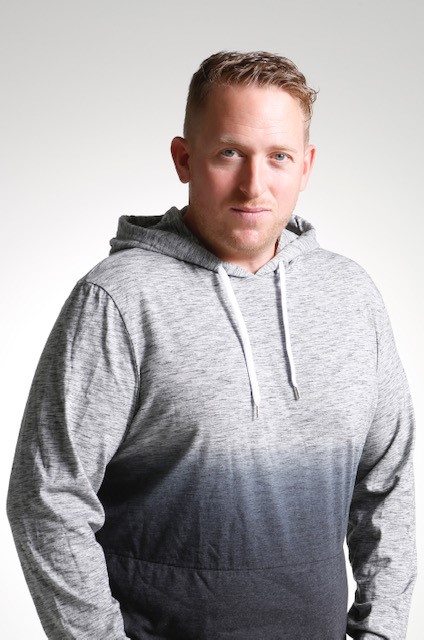 Why are you working in radio? "Because I am skilled in little else!"
Favorite Z artist? Skillet
Fun fact. "I do not drink coffee from dark colored mugs and I used to open doors with a hook to avoid touching them" 
Something you're known for: "I have X-ray vision that spots germs from a far" 
Favorite bible verse: Psalm 23 The Lord is my shepherd; I shall not want. 2 He maketh me to lie down in green pastures: he leadeth me beside the still waters. 3 He restoreth my soul: he leadeth me in the paths of righteousness for his name's sake.4 Yea, though I walk through the valley of the shadow of death, I will fear no evil: for thou art with me; thy rod and thy staff they comfort me. 5 Thou preparest a table before me in the presence of mine enemies: thou anointest my head with oil; my cup runneth over.6 Surely goodness and mercy shall follow me all the days of my life: and I will dwell in the house of the Lord for ever.
Liz
Why are you working in radio? "I felt called to work in ministry radio at the end of High School. During 9th grade I went through a season of doubt and depression, and one of the things that helped me through it was the ministry of Christian Radio. The Djs would say just the right thing or play the song I needed to hear at that very moment to encourage me and point me to God's love. I felt God was calling me to serve in the ministry that spoke life into me so I could help encourage people as well.
Favorite Z artist? Social Club Misfits
Fun fact: Trained in Brazilian Jiu-Jitsu
Moto: "Do the best you can do, at whatever you do, and whatever you do to the glory of God."
Favorite Bible verse: Matthew 6:25-26 25 "This is why I tell you: Don't worry about your life, what you will eat or what you will drink; or about your body, what you will wear. Isn't life more than food and the body more than clothing? 26 Look at the birds of the sky: They don't sow or reap or gather into barns, yet your heavenly Father feeds them. Aren't you worth more than they?