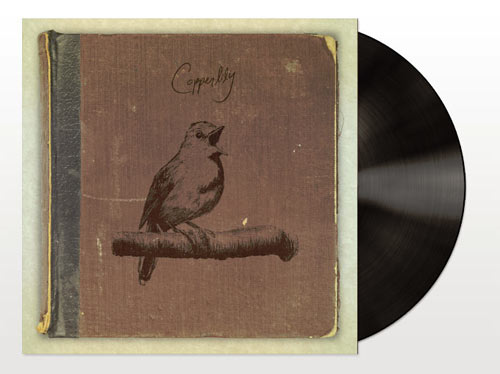 NEWS SOURCE: Jesusfreakhideout.com / Copperlily
October 21, 2014
Last night, husband/wife duo Copperlily announced the release of a brand new EP for today, October 21st. You can grab the 3-song release on iTunes for just $2.97, and it includes the songs "The Beautiful Unseen," "Every Chance I Get," and "Fast and Slow." The EP will be followed by their first full-length release, Copperlily, slated to drop in March of next year.
Consisting of former Gotee Records solo artist Stephanie Smith and her husband, House of Heroes frontman Tim Skipper, Copperlily also self-released their first project, Love Is A Legend, this past January.
"We'd like for you guys to be the first to know about our DEBUT FULL LENGTH ALBUM!!!," spilled the duo. "We've had the good fortune of being able to record 11 songs over the past several months and we believe that they've turned out AWESOME!!! So here's the plan moving forward:
"We are launching a PRE-ORDER for physical copies of the album right NOW! Just visit http://copperlilymusic.com to check out the PRE-ORDER. If you choose to order something (I recommend the limited release VINYL on Coke Bottle Clear vinyl), you can enter the code, "COPPERLILYIGG" to get a discount on your order!
CLICK HERE to listen to a sampler of songs from the full length!
"Tomorrow we are releasing, "The Beautiful Unseen EP". It's got 3 songs total. 2 that will be featured on the full length, and a B-Side exclusive to the EP. If you pre-order the full length, you WILL get this for free! If you just want the EP, you can get it HERE on iTunes!"