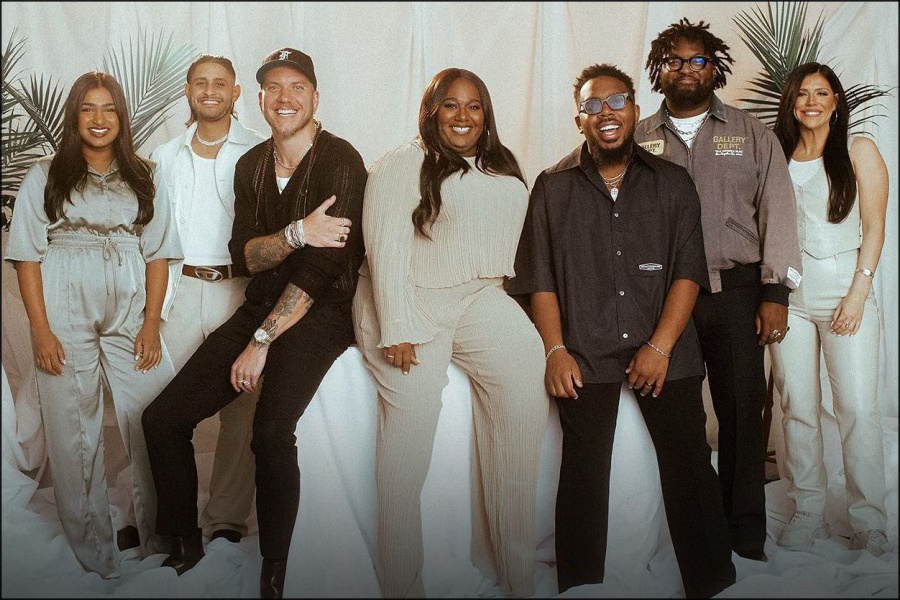 Worship band Maverick City Music has exploded in popularity in the Christian music scene in the past few years, and for a good reason. They entered the contemporary Christian music space in 2019 to produce authentic music; they have done just that. Spoken or unspoken rules don't limit them; they create whatever flows in worship.
The group says their music-making process is less a "songwriting factory" and more a place to express praise regardless of proficiency. This unique angle has undoubtedly taken them far.
With collaborations from Bethel Music's Steffany Gretzinger and fellow worship band UPPERROOM, their music resonates with listeners as a refreshing breather with every listen. We look at their most recent single and a previous hit.
"No Longer Bound (I'm Free)"
"You take the good and the bad and the ugly
Yeah, You turn it around and work it for me
If it's a storm, know the rain's good for me
Brought out my cup, fill it up, make it holy."
God has this fantastic purity that makes trusting Him the best decision we can ever make. Following Him may not be easy, but at least it's always guaranteed to be the correct way. The supposed might of our largest mountain pales compared to the majesty of our Heavenly Father and His immense love for His children. I love how this simplicity flows between every type of diversity the world has created. Any boundary built up by our feelings, any grudge we're still holding, God's love breaks it all apart. He tears every wall down, and that's just as true for me as it is for everybody else on this planet. It's the rare thing that connects all and our only hope for true unity.
"Never Lost"
"Night cannot whisper away
What he said in the light
He is my firm foundation
My anchor won't be moved
Storms may collide
But my soul is on fire with His Word."
I spoke at church in our children's ministry recently, and the main point I wanted to get across is that even when those around us let us down, Jesus never will. I often overthink all my relationships and wonder if I need to be more or better. I struggle with both sides of that emotional spectrum. 
Someone recently told me: "You're never too much; people just aren't enough. Only God is enough." I love how the word 'enough' was so beautifully woven into that statement. It has a negative connotation in society, often followed up by a degrading loss of self-worth. But God tells us in the Bible that He will always provide us with enough. It may not be enough, but that's faith: believing He will give even when we're not overflowing. This song cemented the message that God is my forever hope. The things of this world may sway me, but through the love and truth of my Jesus, I can remain solidly planted in His Word. 
Selena Schulz is NRTs youngest staff contributor. She loves God, music, reading, and writing.