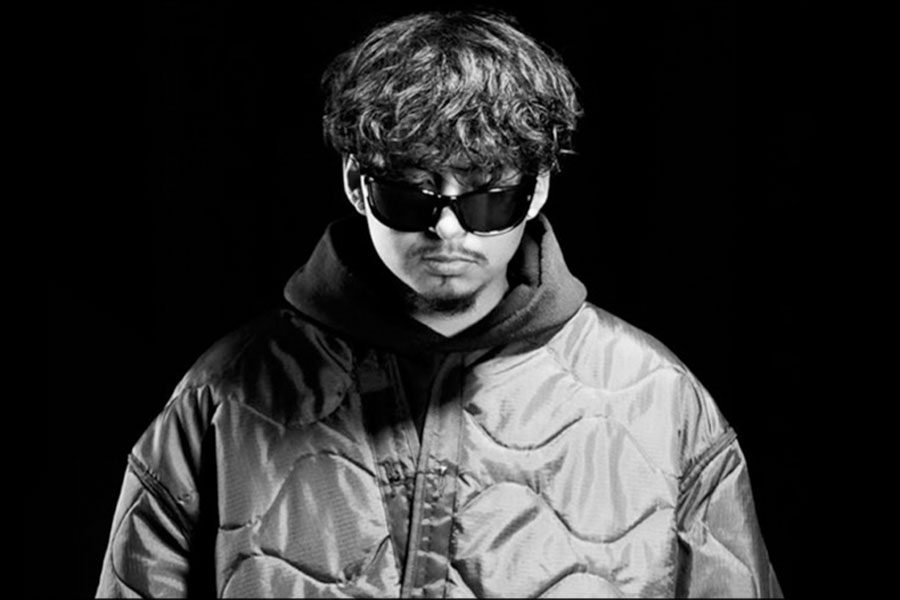 Each week, dozens of singles and a handful of projects are released in the Christian Hip-Hop (CHH) and Urban Soul spaces. Below, we listen to a few highlights and list the rest for your own discovery. As always, follow our New Christian Rap & Hip Hop playlist on Spotify and Apple Music to listen to all the latest.
WHATUPRG – "God Made A Way"
Reach Records' emcee WHATUPRG released his first drop of 2023. He's been lowkey silent since New Hollywood was released last September. It's encouraging to hear RG speak on his faith and the goodness of God throughout multiple bars. Reach still seems to be on the synthesizer kick, for the past year, as most of their production credits have been influenced by such since Trip Lee's The End. 
 
The track, produced by Vinnyforgood, features WHATUPRG's signature blend of honest lyrics and dynamic flow. "God Made A Way" is an anthem of hope, reminding listeners that even in the midst of life's challenges, God is always with us and has a plan for our lives. "This record is about perseverance," says WHATUPRG. "It's a reminder to look at how far you've come and decide to keep going."
I enjoy short bops such as these for weekend drives but prefer deep cuts from albums and the related storytelling behind them. Stream "God Made A Way" on Apple Music here.
nobigdyl. – "Lighter Fluid"
The founder of the indie tribe. collective and an elite emcee in the CHH space, nobigdyl. drops his second single of 2023. The title of his latest track perfectly accentuates the caliber of art Dyllie brings forth. Everything he does is with precision, detail, and soaked in prayer. Like a firestarter, Dyllie ignites the mic with playful wordplay, timely rhyme schemes, and content juggled around the minds of fans weeks after breaking down their meaning and relative nature.
"Lighter Fluid" reminds me of the perfect storm. The soundscape (piano, horns, drums), sample introduction, content, and targeted flow were all in harmony together. I'm a sucker for a tastefully placed array of piano keystrokes. Even though the timing of this release and its content seems erratic after the presidential rollout of the last single, it's all in proper content for the near future. Stream "Lighter Fluid" on Apple Music here.
   
Derek Minor feat. International Show x Oswin Benjamin x DJ Mal-Ski – "VIBRATIONS"
Reflection Music Group's (RMG) Derek Minor released his second single from his forthcoming project titled, Nobody's Perfect. I truly love how RMG celebrates independent artists through their RMG Amplify imprint. Therefore, I was excited to see the artist International Show included as a feature. The track is a catchy, upbeat vibe primed for play as a summer anthem in a few months. Since Nobody's Perfect has been explained as a journey through emotions, this track can be seen as the upside and positive nature of life. Situations to celebrate and truly enjoy the gift of life as we know it. Stream "VIBRATIONS" on Apple Music here.
CHH and Urban Soul Albums & EPs
Listen to these on our CHH Spotify Playlist
This Is The Gospel by Elevation Rhythm

Back to the Garden 5 by Caleb Gordon

CHOICES EP by Byron Rhodes

All Things EP by Procyse x J. Rhodan
More CHH and Urban Soul Singles
Mogli the Iceburg x Paris Shadows – "SOMETIMES I SCARE MYSELF TO DEATH"

Bizzle x Fatman Scoop x Miles Minnick – "No L's

KJ-52 – "FRFR"

Naomi Raine x Chandler Moore – "Paul & Silas (At Midnight)"

S.O. – "Let 'Em Know"

Starringo – "Lost After Lost"

TH3 SAGA – "4 AM UBER"

Evan Ford x Lashon Brown, Jr. – "Lowest"

Jude Barclay – "After All"

Scootie Wop – "Crosswalk"

Doxamillion – "UNSPOKEN"

Txsh feat. Lynnea – "Keep Pushing"

Cory Paul feat. Dre Murray – "His Image"

Mitch Darrell feat. Nachaash x Bill B. – "King Kong"

Aable x Alcott – "Victorious"

Shane Kidd x CRFT – "Good Vibes"

Tylynn – "I Got You"

Tonyalove x Childlike CiCi – "Let God Let God"

Erica Mason – "No Smoke"

tylerhateslife – "the call."

Noah Andres – "Barcelona"

ZDIORX x Patrick McMillan – "Eternal"

Marc Vanparla x Kenneth Townsell x FLF – "Trenches"

adamariz – "Likely" and "Prayer's Up"

Solachi Voz x Juno – "On You"

CLEARLANES – "Questions 'Bout Life"

Nu Tone feat. Kay Sade – "Midnight Hour"

Wingy Danejah feat. KJ-52 and V. Rose – "No Love"

Cyrus Sonata – "Brazen"

Dedge P – "Shero"

Marqus Anthony – "Hypocrites"

Joe Verses feat. 1K Phew – "Energy"

Josiah Lowe feat. Pishko – "Tea"

Wxlf – "Fishbowl"

Brenno x KRL x K Diamond – "Heaven Vision"

K-SEE – "Bout A Minute"

HYLEM – "MAGIC MAN"

Don Ready – "7:34AM"

Matt Mogg – "don't know me"

asiris x John Michael Howell – "RENT FREE"

Chrissylane feat. Mission – "Sorry Not Sorry"

Elijah Kyle – "Ghost Town"

TBABZ x Reblah x Ryan Hylton – "Not Alone"

Tobi-A x R Scar x Renzo BA – "Illusion"

Zachary Heider – "FOOL FOR YOU"

Titus Haskins x Jgiff – "London"

Lazarus! – "CONGRATULATIONS"

Alvin Cedric – "PRESSURE"

Razzie – "Jericho"
 
Joshua Galla is an audiophile hyped about all forms of art in music, but his passion rests behind CHH and soulful vibes. He's a devout husband, father, and child of God. Concerts are his happy place.