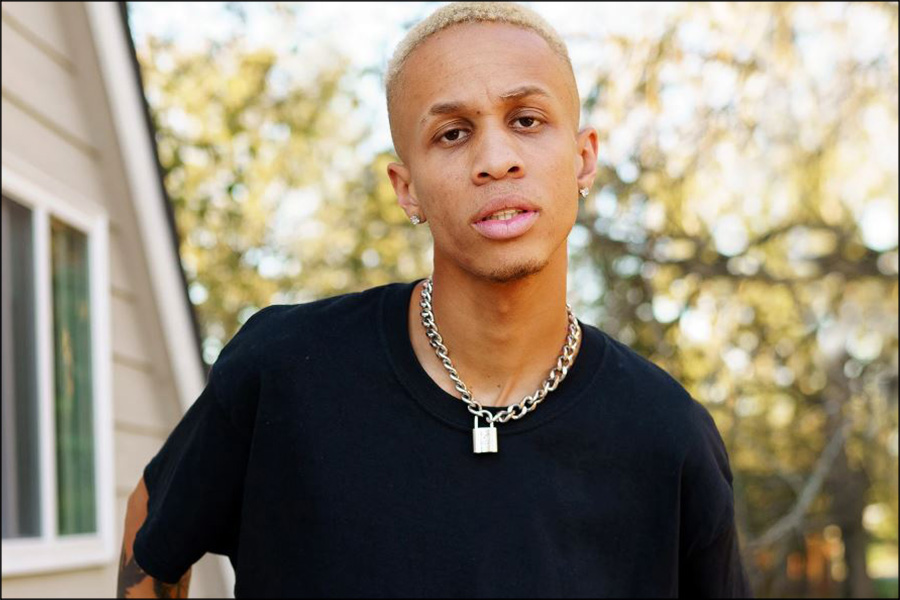 Each week, dozens of singles and a handful of projects are released in the Christian Hip-Hop (CHH) and Urban Soul spaces. Below, we listen to a few highlights and list the rest for your own discovery. As always, follow our New Christian Rap & Hip Hop playlist on Spotify and Apple Music to listen to all the latest.
Jon Keith – "TOO INVOLVED"
The review of this single will be posted shortly.
 
nobigdyl. – "GO WITH THE GHOST"
Dyllie released his third and most refined single of 2023. With a rapid, chasing attack of a high hat mixed with jazz-like deep bass guitar strums, nobigdyl. unloads a mixture of speedy lyrics and a few notes of beautiful melody. Aside from the background echoes of *woah, woah, woah woah woah woah," Dyllie unleashes hints of transparency combined with his usual witty and playful wordplay genius. Dyllie admits, "I went to war with me'" as he explains several instances in life battling flesh with the Spirit. The beat has a brilliant combination of varied tempos adjoining Dyllie's own unique flow. Perfectly matched deepening the overall emotions throughout. Stream "GO WITH THE GHOST" on Apple Music here.
Trip Lee – "Lay Down"
The review of this single will be posted shortly.
CHH and Urban Soul Albums & EPs
Listen to these on our CHH Spotify Playlist
[HERE] IS HOLY EP by Transformation Worship

Saints Never Die by Saint James x JKO

But I'm Redeemed by Xay Hill

IN MY OWN LANE by J-Nibb
More CHH and Urban Soul Singles
BigBreeze – "3:00AM"

George.Rose – "Valid"

Jude Barclay – "UP"

JUDO SAMMY – "Jackie Chan"

Corey Paul – "Made It Through"

Brenan Murphy x Davies – "Still"

Hyper Fenton – "God Change"

csndra – "408!"

Jay Sanon – "Safe House"

Tylynn x Lite Pole – "Prodigal Sons"

DOE x Dominique Jones – "Lead Us Again"

BigGucciDame x Arthur Pompeo – "Brothers in Christ"

Aaron Dews – "I'm just a rapper"

adamariz x Kidd Lee – "Stop Overthinking"

Relena-Rochelle – "Somebody Like Me"

Kidd Lee – "Pain Gone"

AMAR feat. Marty (of SCM) – "THUNDERCLAP"

Kemvr – "LIVE TO DIE"

J. Johnson – "Pull Up"

Da Commissioner x YP aka Young Paul x Holly Boogz – "GOD GUARDED"

Black Gold Creative – "Horns and Halos"

Reece Lache' – "HER"

L. Dejuan x Donutello x Reem – "VIBIN"

Connor Flanagan feat. Holly Halliwell – "Down With Me"

Brett Raio x Kieran the Light – Sky Line"

HYLEM x JXYD3N – "Part Of Your Game"

Brea Miles – "I Ain't No"

Joshua Penn (fka Young Joshua) – "Testify"

Eddy Puyol – "BANG, BANG BABY"

Ross Milet – "If You Wrote The Script"

Matt Mogg – "in the morning"

Titus Haskins – "Butterflies"

John Michael Howell – "If The Sky Was Falling"

Naffymar – "Not That Deep"

Marc Vanparia x Apex Frazier – "The Desert"

Sis N Lil Bro feat. Libianca – "Messing Around"

krstian – "dakota"

gio. – "on my own"

Junior Jones – "Born Again Freestyle"

LilMizzy – "If No Be God"

mainetoowavy! x NRG Komodo – "Catch a Grip"
Joshua Galla is an audiophile hyped about all forms of art in music, but his passion rests behind CHH and soulful vibes. He's a devout husband, father, and child of God. Concerts are his happy place.