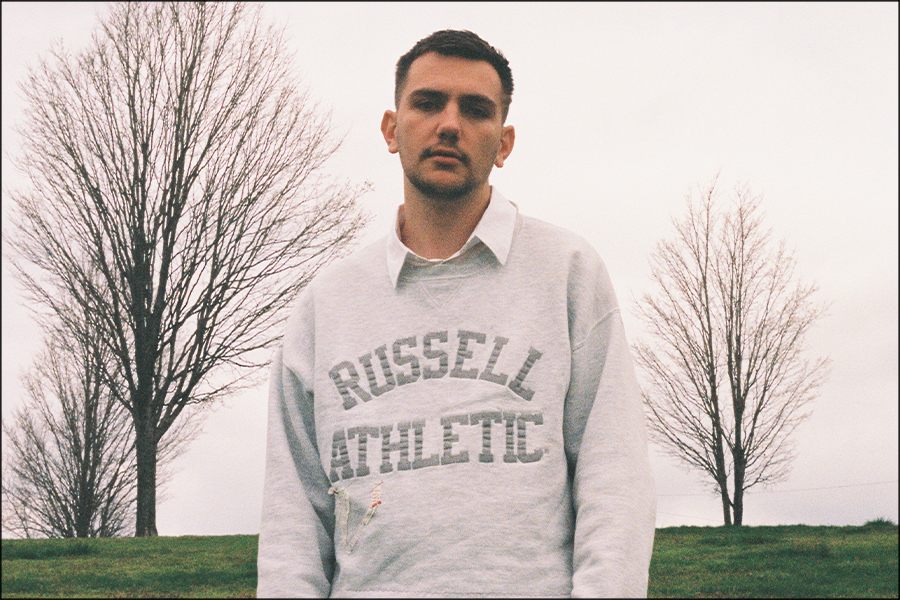 Each week, dozens of singles and a handful of projects are released in the Christian Hip-Hop (CHH) and Urban Soul spaces. Below, we listen to a few highlights and list the rest for your own discovery. As always, follow our New Christian Rap & Hip Hop playlist on Spotify and Apple Music to listen to all the latest.
Hulvey – "Used By You"
Reach Records' artist Hulvey releases his third single of 2023 aside from "Altar" featuring Forrest Frank and "Walk" featuring Lecrae. Also, he was featured on Frank's highly successful track titled, "No Longer Bound." This year has been a statement of affirmation for Hulvey, as he's clearly one of the elite CHH artists. Each of the three aforementioned singles has been featured in the top 20 of Billboard's Hot Christian Songs chart. 
His first solo song of the year was produced by the multi-talented Lasanna "ACE" Harris and Elkan. "Used By You" is a powerhouse, sonically, as the bass notes knock hard enough to shatter car windows and break the listener's ear drums. Elements such as the organ and soft harmony throughout combined with the 808s and high hats promote unity between the streets and the pews alike. Hulvey has been masterful since the release of "Beautiful" last July infusing hip-hop and worship soundscapes hoping to achieve a common bond as iconic as peanut butter and jelly. Stream "Used By You" on Apple Music here.
 
Angie Rose – "LIFELINE"
The review of this single will be posted shortly.
Side-A EP by VILLAGE KNG
The review of this album will be posted shortly.
More CHH and Urban Soul Albums & EPs
Listen to these on our CHH Spotify Playlist
Cover the Earth (Live in New York) by Naomi Raine

On Earth EP by Seth & Nirva

For The Off Days by Reach Records

Kingdom Culture 2 by Phathom

You Don't Know the 1/2 by Tylynn x Lite Pole

CIRCA EP by NXTMIKE x adriansings.

Salt by TuKool Tiff

Inside Here (EP3) EP by QEW

O by simplyollie.

The Art of Grace by iNTELLECT x Procyse

PROVERBS 31 WOMAN by Howard Langford

Let Me Not Explain EP by Quentin Watts
More CHH and Urban Soul Singles
Derek Minor feat. Jon Keith x 1K Phew x nobigdyl. – "More On the Way"

Social Club Misfits feat. Torey D'Shaun – "Rendezvous (Luke Johns Remix)"

Jay-Way x Marc E Bassy – "Running Out of Love (Remix)"

Antoine Bradford feat. Rory McKenna – "Nothing I Can Do"

Phil J. – "Destiny"

Not Klyde – "BORN IN NOVEMBER"

Peabod – "PINK LEMONADE"

Tommee Profitt x Beacon Light x Sam Tinnesz – "Enemy"

Childlike CiCi – "I'm Choosy"

DEON feat. MvkeyyJ and Marty (of SCM) – "HCIN"

Prodi Da Prodigal x C4 Crotona – "Bad Signal"

Jaylon Ashaun – "MOON"

Scootie Wop – "FRESHY"

Koryn Hawthorne – "Cry"

Transformation Worship – "Miracles"

Battz x Aaron Dews – "Arkham Knights, Pt. 2"

GRAHAM – "Wait My Turn"

Solachi Voz – "BOUNCE BACK"

GB feat. JusRzd – "The Recipe"

Chris TyK – "Sip"

BigGucciDame – "Letter 2 Charisma" and "Kingdom of God"

Henrik – "Breathing"

Kenneth Townsell – "Jesus Alive, Pt. 2"

Sharp Dialect – "FR"

FLF x Marc Vanparla – "H M S (Humble Me So)"

REEM – "THAT'S MY GOD"

Nu Tone feat. Alex Jean – "All of Me"

Ezra McCall – "OLD HABITS"

Lyrical Levite feat. 1K Phew – "En Mi Casa"

Tj Carroll – "Stamp On It"

Red Tips feat. DJ Mike – "Pick It Up"

PRDGL feat. QEW – "Masterpiece"

John Michael Howell x Jeremiah Miller – "Rabbit Hole"

Don Ready – "ACCELERATION"

Sansone – "Choices"

HYLEM – "ME N U"

Zach Limitless – "Jungle Gym"

simplyollie. feat. 1K Phew – "Over the Moon"

Titus Haskins x Christian Allain – "Tahoe"

Edify x Josh Martin – "Voices"

Matt Mogg – "spacex freestyle"

LLC Flame – "Quero Voar"

Dante Raddd – "Channel 5"

Zachary Heider – "EVERYTHING"

Wingy Danejah x Kidd Lee x Kennis Clark – "Clean Heart"

Dre Beeze da Godson – "DEER"

Ross Millet – "How Am I to Blame?"

Alvin Cedric – "Canyons"

Pxradise – "So What"

cconsciencee – "Can't Relate"

Tobi-A x Major Keys – "Rest"

Kushim x Shirlvin Desir x Wes Harris – "The Price"

FOEVA x Coastside – "Not Alone"

Christian Brading – "Novocaine"

Lazarus! – "Ball w/ You"

Megan Tossi – "Jealousy"

O.M.G. x Deraj – "Motivated"

Tryhard Society feat. Not Klyde – "Best Life"
Joshua Galla is an audiophile hyped about all forms of art in music, but his passion rests behind CHH and soulful vibes. He's a devout husband, father, and child of God. Concerts are his happy place.