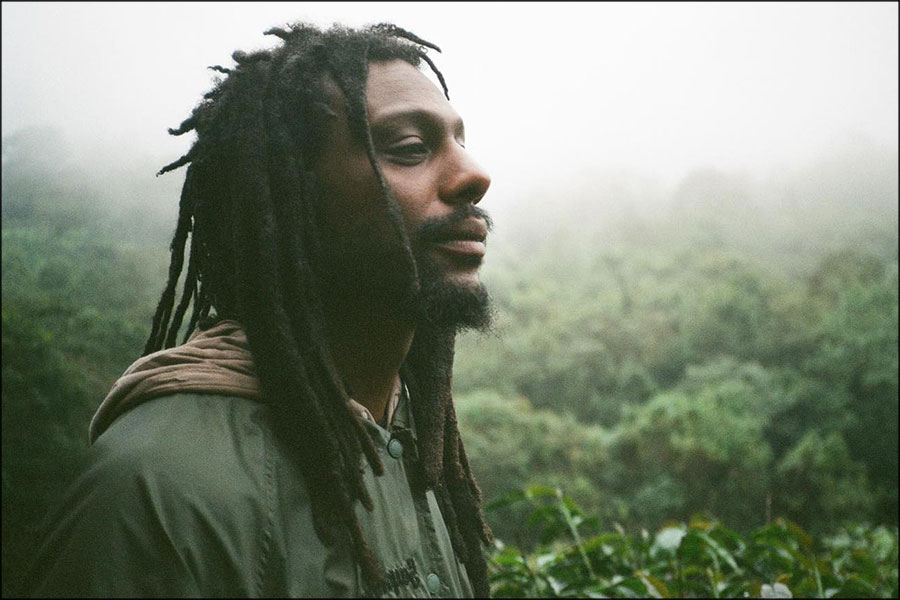 Each week, dozens of singles and a handful of projects are released in the Christian Hip-Hop (CHH) and Urban Soul spaces. Below, we listen to a few highlights and list the rest for your own discovery. As always, follow our New Christian Rap & Hip Hop playlist on Spotify and Apple Music to listen to all the latest.
Terraform, Pt. 4: The Possibility EP by Propaganda
The Possibility is the final EP of the four-part Terraform series. This conclusion revolves around the idea of creating a better future for ourselves and our world. It's our imagination coming full circle with what we imagined is possible when we started the terraforming process. The included seven tracks are big, orchestral, and awe-inspiring in hopes to spark the listener to dream big. Simultaneously, the lyrics and content are deeply reflective in hopes to settle one's soul from all the turmoil our world currently witnesses.
 
Some of the included themes tackled bridge from imagining all possibilities to pursuing your dreams on this side of heaven and even discovering wisdom from hard times endured after distinctive points of struggle. Favorite tracks include "No Time" featuring Chad Gardner and OLY, "I Like Me," and "Keep On Living." Production credits were shared between DSTEELE, OLY, and Kings Kaleidoscope.
 
In regards to the overall soundscape of the EP, it's quite organic and raw in line with the other three EPs. That's one thing I love and appreciate about Terraform. Love the concept and application. You hear live instrumentation and very little electronic influence. Everything is straight from the heart and soul of Prop's mind and those included in the overall creative process. This collection of EPs, The People, The Sky, The Soil, The Possibility, will become timeless art. Art people can look back and imagine what the culture appeared as and what the hope was for the creator in Prop. Simply beautiful. Stream Terraform, Pt. 4: The Possibility on Spotify here.
Miles Minnick feat. nobigdyl. and Jon Keith – "Wild Summer"
Bay Area indie rapper and leader of the GLO. collective, Miles Minnick teams up with half of the indie. tribe collective for a summer anthem and statement track. As 2022 closed out, social media reported on the distention within concerning the "Holy Smoke Festival! nobigdyl. has orchestrated the last two years in Atlanta. One thing led to another and after a rebranding of the festival, indie tribe. presents SMOKE! 23 between August 18 and 19 in Nashville, TN. Next, recent months have shown complications between the Coachella brand and Minnick's GLOchella Festival. Check Minnick's Instagram account for details. Hence, GLOfest is scheduled to happen on July 1. 
"Wild Summer" is a playful account addressing the different situations and a hype-driven promotion of both new festivals. Displayed are some of Minnick, Dyllie, and Keith's best collection of bars. As with most of Minnick's music, Eli Williams handled the bulk of the production duties crafting something fierce knocking heads straight off of listeners! "Oh, you done messed up now, you done messed up now," proclaims Minnick. Stream "Wild Summer" on Spotify and Apple Music,
L. Dejuan x Porsha Love – "HLY LIFE"
The unique collaboration between these two artists not only celebrates living a holy life but also is the fruit of some of the hardest-working independent artists in the CHH space. The beauty of this track provides that the fruit of hard work, motivation, determination, and raw talent can equate to something incredible. "HLY LIFE" is refreshing and brings back the biblical focus most CHH tracks used to promote. 
The collision of deep piano keys, synthesized tones, and explosive bass is a recipe for a weekend soundtrack. L. Dejuan and Porsha Love celebrate living holy, yet being able to enjoy life and celebrate on various levels. One of my favorite bars says, "I open up the 66 before I start the scrolling." Few tracks can perfect the constant lyrical exchanges such as this one. I can foresee this track being on steady repeat throughout the summer and beyond. Stream "HLY LIFE" on 
Spotify and Apple Music,
More CHH and Urban Soul Albums & EPs
Listen to these on our CHH Spotify Playlist
Everyone Loves A Comeback Story: Platinum Edition by Social Club Misfits

allie EP by adriansings.

morning always comes EP by Sajan Nauriyal

with love, always <3 the EP by Sarah Nathalie

Road Trip EP by Caleb Gordon x Alano Adan

Beautiful Chaos by TSAN

God's Rockstar by simplyollie.

In Spirit and Truth EP by Izaiiah
More CHH and Urban Soul Singles
Experience Voices x A.I. the Anomaly – "Privilege"

Jaylon Ashaun – "KIM POSSIBLE"

BigBreeze – "Genesis"

NXTMIKE x PRESXN – "LIES!"

GRAHAM – "in case you're curious"

Jordan May – "In Your Hands – Radio Mix"

Emcee N.I.C.E. x Canton Jones x Everett Drake – "Amen Right There (Funky Vibe)"

NK4 – "God Gon' Shine"

Red Tips feat. Mission – "I Know That's Right"

QEW – "Sakura"

JustRzd feat. Wayne Klassik – "Ex Files"

tylerhateslife – "the walk out song"

Saint James – "GREENER SIDE"

Shiwan – "Fragile"

Wxlf feat. 1K Phew – "FLIGHT"

Corey Wise – "DEADMAN"

BigGucciDame – "Bachata Isasa"

ZDIORX – "3am on Vernon"

Relena-Rochelle feat. Larell – "One Thing"

JUDO SAMMY – "HYPERBOLIC" (slowed + reverb tape)

Aaron Dews – "DUB"

Kevi Morse – "WE OUTSIDE"

adamariz – "FULL CIRCLE MOMENTS"

Kidd Lee feat. Haddie B – "On Time"

DANMAR – "Can't Get Enough"

Chris Elijah feat. Toyalove – "Roll In"

Byron Rhodes – "Sour"

Hollyboogz x YP Aka Young Paul x CV Crotona x Da Commissioner – "HOLY GROUND"

Titan Haskins – "Off Limits"

Steve Rizo – "I'll Praise"

Megan Tossi – "Schemes"

Ross Millet – "Front of the End of the Line"

Reblah – "My Banner"

Don Ready – "High Noon"

Joseph Goulding – "No Rush"

ASAP PREACH feat. Tyson James – "Demon Month"

Iish feat. Brian Emmanuel – "Low Vibrations"

Marie Love – "Etre Ta Femme"

Handz – "Love You Forever"

Cecily – "Boy"

King Chai feat. Jay Roman x Battz – "Word is Bond"

Andre Right feat. Tylynn – "I Got'Em"

Shamar feat. JAR3LL – "The Light"

Eli Wilson – "312"

QweenK feat. Josiah the Great – "God Did"

De'Aris eat. David Isaiah – "…HERE TO STAY"
Joshua Galla is an audiophile hyped about all forms of art in music, but his passion rests behind CHH and soulful vibes. He's a devout husband, father, and child of God. Concerts are his happy place.