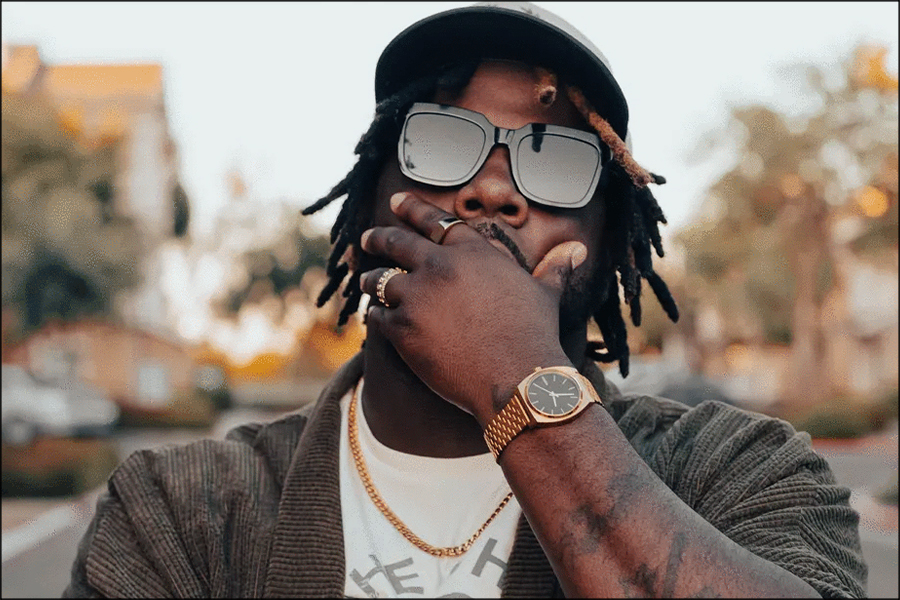 Each week, dozens of singles and a handful of projects are released in the Christian Hip-Hop (CHH) and Urban Soul spaces. Below, we listen to a few highlights and list the rest for your own discovery. As always, follow our New Christian Rap & Hip Hop playlist on Spotify and Apple Music to listen to all the latest.
Mission – "Marvelous"
The review for this single will be posted shortly.
A.I. the Anomaly x Carolinah Blu – "Don't Eat Crow"
The review for this single will be posted shortly.
Self-Titled (HEAVENONEARTH) by HEAVENONEARTH
The review for this album will be posted shortly.
More CHH and Urban Soul Albums & EPs
Listen to these on our CHH Spotify Playlist
In the Woods by medisin

Saints Sell White Too by Legacy

Self-Titled (Beanies & Snapbacks) by Beanies & Snapbacks

TOO WAVY II by mainetoowavyy!

I Don't Have All the Answers, Nor Will I Ever, But by Ross Millet

The Young Lion by Vonte Grace
More CHH and Urban Soul Singles
indie tribe. – "RICH"

Trip Lee – "Glory"

Mali Music – "My Worship"

Jay-Way – "Never Look Back"

Phil J. – "Surreal"

R-Swift – "Clout Race"

Spencer Kane – "All My Life"

DJ LostNFound feat. Franky Bells x Jered Sanders – "Beautiful"

Raging Moses – "Knight Skies Over Knob Hill"

Kurtis Hoppie x Roy Tosh – "MOONLIGHT"

Cephas feat. The Resistance and Datin – "Every Knee Shall Bow"

Reece Lache' – "WHAT?"

Paul the Messenger – "distracted"

Shem Rivera – "Without You"

Amar – "Just About Done"

BigGucciDame – "HALLELUJAH"

Xay Hill x Jabert Roberson – "Put the Work In"

Q-Flo – "Showtime"

Nu Tone x Arize feat. Amanda Sessions – "Al Cien"

SiahThyLegend x jayRCHH – "automatic"

JXYD3N x Xay Hill – "Losing My World"

Byron Rhodes – "Love Letter"

Rehmahz – "My Dey"

CalledOutMusic feat. Becca Folkes – "Age to Age"

Jay Steezy – "2twenty2" (MAXI SINGLE)

HYLEM feat. Scootie Wop – "GOD I'M SORRY"

God's Music x Battz x Q-Flo – "By Faith"

Alex Jean x IG Chat – "Tap In"

John Michael Howell – "Loneliness"

Joseph Madigan x Nachaash – "Fighting Myself"

Titus Haskins feat. Charis – "No Service"

Foeva x Cconsciencee – "Paved A Way"

JAYY – "Set With You"

ASAP Preach – "Dead"

Dave Hall feat. Mitch Darrell – "Trading"

GED x Stevie Rizo – "El Shaddai"

grantdakidd – "I'M A WREAK!"

Christian Brading – "Take Me On"

Shirlvin Desir x GAV – "Rivals"

Tobi-A – "My Desire (Acoustic Version)"

02solus – "talk to me"

Elijah Kyle – "EGO"

Lazarus! – "Congratulations"

BRB Music feat. PreacherZay – "No Games"
Joshua Galla is an audiophile hyped about all forms of art in music, but his passion rests behind CHH and soulful vibes. He's a devout husband, father, and child of God. Concerts are his happy place.