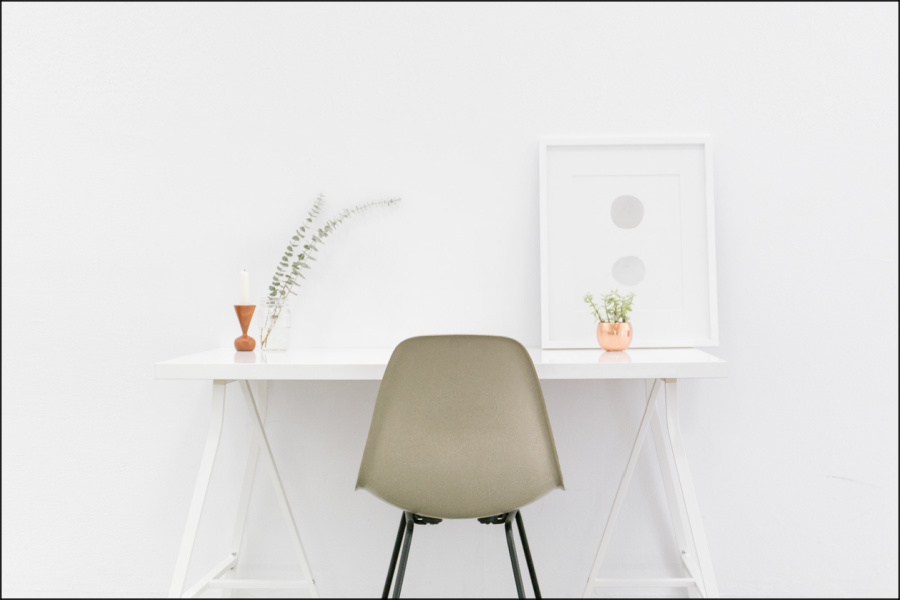 What is worship? Is it that thing we do on Sunday mornings before the pastor comes out? Is it a good song sung by a band? Maybe worship is a genre, a style of music that some love and others hate. Or perhaps worship is about raising your hands and loudly declaring your allegiance to God. But maybe worship is something more. Something weightier. Perhaps worship is more than a genre. I'm starting to think it's a lifestyle.
Recently, I attended LIFT Creative Conference in Atlanta, Georgia, and it was unlike anything I've ever experienced before. Most people in the crowd were worship leaders, so the praise resounding inside Passion City Church was unparalleled. It was one of those moments when heaven felt like it was all around you.
But why? Why does heaven feel so close in those moments of corporate worship but so distant when we come back home? I think it all comes down to one simple thing: our attention.
During big, collective moments of worship, our attention is set on only one thing. With arms stretched wide, our gaze is towards heaven. Our attention is fully locked on Jesus. And with our attention solely set on Him, it feels like He's closer than the air we breathe. So when we get back home to the daily mundane tasks of life, all of our elaborate worship feels like a blur. Worship feels more like a thing we do, not a way of life.
That's why we need to expand our theology of worship.
If we want to experience the presence of Jesus every day, our worship cannot be limited to a 30-minute set of music once a week. Because the truth is, we all worship something. Sure, we set aside time on Sunday to worship Jesus, but throughout the rest of the week, we worship other things. We may not call it worship, yet it is.
What is it you give all of your time and devotion to? Is it your job? A friendship? Technology? Take a quick pulse of what your day-to-day looks like. What are you giving all of your attention to? Whatever it is, that's what you worship. Follow the root of your daily patterns, and you'll find the source of your devotion.
I know that's not easy to hear, especially when we often give our attention to good things. But when those good things start pulling our attention away from God, we stumble into idolatry. When we only give Jesus 30 minutes of worship on a Sunday and 40 hours a week to our job, our attention has shifted away from Him.
But, of course, we have bills to pay. A family who needs our support. Friends wanting to get together for lunch. How do we live for Jesus in our day-to-day lives? How do we give our attention to Him when we have so many things on our plate? The answer is in worship.
Today, we'll look at how we can incorporate worship into every moment of life. But first, let me warn you: it won't be easy, and I'm by no means an expert on the subject. However, I've found that living a life of worship is worth whatever the cost. Knowing Jesus intimately is worth whatever risk it takes.
Let's begin this journey together.
Phil Wickham, "Eyes Fixed"
I spend a lot of time looking at a computer screen. Whether I'm posting news on NewReleaseToday, writing, talking with a friend, or working on college-related tasks, I spend much of my time looking at pixels on a 14-inch screen. Somedays, it feels mundane, but I know God has called me to this. Writing is the passion that has been burning in me since I was a kid, and I love it. But there are moments when it feels like I should be doing more. There are times when I know with certainty that this is my calling, but there are others when I feel like I could serve God in a better way. Stringing together sentences doesn't always feel like worship.
When you look at your pastor or worship team on Sunday morning, it's obvious what they're doing is worship. They've dedicated their lives to telling the world about Jesus, so of course, their jobs are an act of praise. But if you're an IT guy, a banker, a barista, or even a college student, you may feel as though you're inferior to them. Or worse, that God loves you less.
But nothing could be further from the truth.
Right where you're at, you can worship. Regardless of your job title, you can praise Jesus just as much as the worship leader on stage.
It all starts with where we set our attention.
I love Eugene Peterson's interpretation of Romans 12:1-2 in The Message Translation. He says, "So here's what I want you to do, God helping you: Take your everyday, ordinary life–your sleeping, eating, going-to-work, and walking-around life–and place it before God as an offering. Embracing what God does for you is the best thing you can do for him. Don't become so well-adjusted to your culture that you fit into it without even thinking. Instead, fix your attention on God. You'll be changed from the inside out."
Did you catch that? "Fix your attention on God. You'll be changed from the inside out."
This is the key to living a life of worship. It starts right where we are, with our "everyday, ordinary life–[our] sleeping, eating, going-to-work, and walking-around life." With our attention set on God in the mundane tasks of life, we can live an abundant life of constant worship.
Singer/songwriter Phil Wickham released a beautiful song in 2018 called "Eyes Fixed." Featured on his album Living Hope, the record became a beacon of hope for me during a difficult season. The songs became prayers for me that summer, and "Eyes Fixed" still carries that same feeling of hope when I listen to it. During a season when I badly needed to see Jesus show up, worship songs like these carried me through. These songs reminded me to praise God right where I was.
Phil sings in the chorus, "Through fire or flood/Through wind and the waves/I follow Your voice through the darkest of days/Whatever may come, You carry me through/Oh, You are the One I choose/Eyes fixed on You."
Fixing our attention on God will change us from the inside out. This is what living a life of worship looks like. No matter the mundane tasks you're facing, whether you're sleeping or eating, going to work, or walking around, you can lift your gaze to the heavens–whether that looks like an inner dialogue with God or honoring Him with the moment-by-moment choices you make. It's all worship.
"I walk with You on the waves/Eyes fixed on You/You're with me, I know I'm safe/Completely You captivate/Eyes fixed on You/I trust every word You say."
Passion Music, "Here It Is (I Worship You)"
Worship might sound like a great concept, and fixing your attention on God might sound like a wonderful idea. But the question will inevitably arise: why do we have to worship? If God is all-powerful, and if He has all that He needs, why do we have to give Him our praise? Does He really need it?
Much of what I learned about worship came from author/pastor Louie Giglio. As the founding pastor of Passion City Church, his books and ministry have profoundly shaped my life. One of his older books, The Air I Breathe, completely altered how I view worship. In the third chapter, pastor Louie says: "It's not that God needs our worship–but that He wants it. He wants it because He deserves it. And He commands it because to do so is the most loving thing He can possibly do."
God doesn't need anything. He doesn't even need us. Instead, He wants us. He desires a relationship with us. And if God–the creator of all things–desires to know us, why wouldn't we give Him our praise? Why wouldn't we give everything to Him?
But maybe all He wants is our hearts.
Earlier this year, Passion Music released a song called "Here It Is (I Worship You)." The simplicity of the song is what makes it so captivating. There aren't many words, but every lyric in it is intentional. The bridge repeats, "If all You ever wanted was my heart/Then here it is, here it is/I lay it all on the altar."
Of course, we can't physically offer God the beating hearts inside our chests. But that's not what the songwriters meant to convey. Merriam-Webster Dictionary says the heart can also mean "one's innermost character, feelings, or inclinations."
Perhaps that "innermost character" is what God desires most from us. And our innermost character is where our actions and desires flow from.
From your heart–your innermost character–comes who you are. And who you are determines what you set your attention on, and what you set your attention on is what you worship. Unfortunately, the things we give much of our attention to are contrary to the things of Jesus.
Researchers have determined that we make around 35,000 decisions every day. We have a staggering amount of opportunities to determine what we'll give our attention to. From entertainment decisions to who we hang out with, we constantly have a choice. And that choice comes from our hearts.
I wonder what would happen if we gave our hearts back to God.
It might sound like a daunting task. And in all honesty, it is. I've seen firsthand how challenging it can be to give myself completely to God. There's a constant war between my flesh and heart. As the Apostle Paul says in Romans 7:19 (NIV), "For I do not do the good I want to do, but the evil I do not want to do–this I keep on doing."
So, no. It's not easy. Our flesh will constantly want to do things contrary to our heart, the things we know are right. But if we can slowly begin to make choices that honor God, that's how we can give our hearts to Him.
Giving our hearts to God looks like choosing wholesome entertainment. It looks like hanging out with the right people–the kind of people who reflect Jesus. All of this is an act of worship. This is what it looks like to give your heart to God.
Every single thing we do and every choice we make can be an act of praise.
"I worship You/I worship You/You're the one I love/You're the one I choose/I worship You."
Jon Guerra, "I Will Follow"
Living a life of worship can be a challenge. You may still have moments when you feel like your worship isn't enough. Times when you feel like you should be doing more. Or even low seasons when you don't want to praise God. And I get it. I've been there plenty of times. Putting God first can be a fight, but it's worth it. It's worth it because Jesus is the most wonderful, loving, and compelling person there is. I've seen His goodness and faithfulness, so I will keep fighting to exalt Him over my life.
One of my favorite songs is "I Will Follow" by devotional artist Jon Guerra. Jon's lyrics are always so thought-provoking, and this song, in particular, has been stirring my heart lately. The chorus says, "I believe everything that you say you are/I believe and I have seen your unchanging heart/In the good things, and in the hardest part/I believe, and I will follow you/I believe, and I will follow you."
I don't have this "life of worship" thing figured out. I'm still learning what it means and how to follow Jesus in this fast-paced world. I'm not sure what the future holds. None of us do. But I do know that difficulties will arise. Jesus himself said in John 16:33 (NIV), "In this world you will have trouble." But He didn't stop there. He continued, saying, "But take heart! I have overcome the world."
If He has overcome the world, then I will follow Him. Through the highs and the lows, I will give Him my heart. Because He is worthy, I will give all my praise to Him.
I hope and pray this article has inspired you to live a life of worship. With our hearts fully set on our Savior, with our attention locked on Him, I believe we can overcome the challenges this world will throw at us. In every single thing you do, with every choice you make and every person you meet, set your gaze heavenward. Let Jesus invade your heart, and include Him in everything you do. Follow Him with your whole heart.
To quote pastor Louie Giglio once more, "You only have one life. And you only have one life of worship. You have one brief opportunity in time to declare your allegiance, to unleash your affection, to exalt something or someone above all else. Don't waste your worship on some little god, squandering your birthright on idols made only with human imagination. Guard your worship… and carefully evaluate all potential takers."
You, my friend, are a worshiper. And you only have one life of worship. Who are you going to follow? Who will you give your attention to?
"When the boat is tossed upon the waves/When I wonder if You'll keep me safe/Even in the storms, I'll follow You/Even in the storms, I'll follow You."