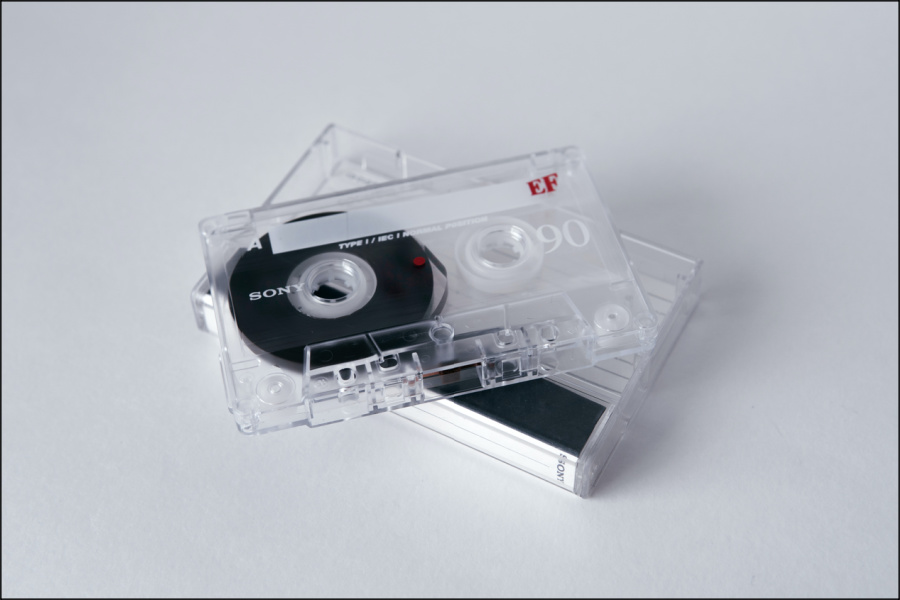 You've probably heard the term "one hit wonder" somewhere along the way in music discussions. While the definition sounds simple enough, it's hard to know who qualifies. Is it really just an artist who left the business after only one radio single or album? If an artist has had a long and productive career but is only known for one song, is that a one hit wonder?
For the purpose of this article, I understand that some of these artists may not be considered "one hit wonders" by their fans. And it's okay to disagree about whether an artist qualifies. These are just artists I feel only had one notable (or somewhat notable) hit in Christian music and who I think deserve a bit more attention. By all means, check out the rest of their musical output.
Daniel Kirkley – "My New Dawn"
Dubbed by some as a cross between Josh Groban and Billy Joel, Daniel Kirkley broke into the scene with 2007's "My New Dawn." The song got added to KLOVE Radio and had a music video that was popular on Christian music video channels. The song, initially written for Groban, was a powerful cinematic-sounding ballad. It perfectly highlighted Kirkley's emotive voice and was an attention-catching presence on radio.
While Kirkley had a few subsequent releases and some incredibly high-quality independent output after departing Centricity Records, I would say "My New Dawn" was the only song he released that could be called a "hit," commercially speaking. And even now, the song seems to be rarely talked about when discussing the music of the 2000s. If you missed Daniel Kirkley during his initial run, give this song a listen now.
 
Until June – "What I've Done"
This is a song I could see being contested. Until June did have other songs fans liked, such as "The Saddest Song" or the song played on Grey's Anatomy, "In My Head." However, it's hard to escape the feeling that "What I've Done" was their most widely known hit.
The song's memorable hook and Josh Ballard's instantly-recognizable vocals drove the song to commercial success in the late 2000s. While a few other songs have received notoriety to one degree or another, "What I've Done" is probably the only one casual listeners of the genre are likely to have encountered before, even if they might've not been aware of who the artist was. 
 
Fiction Family – "When She's Near"
A side project of Switchfoot frontman Jon Foreman exploring a different side of his artistic ability, Fiction Family has released two full-length projects to date. Alas, only the debut single "When She's Near" seemed to garner notable commercial traction. It appeared in some TV spots and had a music video filmed for it. 
While overshadowed by Switchfoot's own prolific output, this single was a reminder of the versatility of Foreman's songwriting and would be a welcome surprise to revisit for Switchfoot fans who missed it upon release.
 
The Send – "An Epiphany"
Started as a side project of Falling Up guitarist Joseph Kisselburgh, The Send seemed poised to be another breakout success from the Tooth & Nail roster. With inclusion on a movie soundtrack and debut single "An Epiphany" landing in the Top 5 of Christian Hit Radio charts, the future seemed bright. However, the band disappeared without much fanfare or subsequent hits. Still, fans were left with a quality debut album to treasure, and casual listeners of Christian rock may remember the album's lone hit single.
 
Three Crosses – "The Stone Was Rolled Away" 
Another overlooked band in 1990s Contemporary Christian Music was Three Crosses. Active during the era of bands like Jars of Clay dominating the scene, the band's low-key contemporary rock sound fit in well with the sounds at the time while being different enough to offer listeners something unique. Still, this Easter song might've been the only song radio fans heard back in the day.
 
A Dream Too Late – "Intermission To The Moon"
One of many fine Tooth & Nail artists to come and go quickly in the late 2000s, A Dream Too Late produced a more upbeat alternative rock sound than many of their emo-influenced contemporaries.
The spaceship-themed music video of the title track and debut single was a bouncy and anthemic hit that I remember well from watching Christian music video channels as a teenager. Arguably a softer "hit" than many others on this list, but the band came and went without making another impact, so sadly, this is the most notable song you'll likely know from them.
 
Wavorly – "Praise and Adore"
Wavorly released a critically acclaimed debut in 2007 and garnered attention for a more artistic blend of Christian rock. Songs like "Part One" garnered some attention in the Christian rock scene, but it was the worship ballad "Praise and Adore (Some Live Without It)" that garnered them the most commercial attention.
More laid back than the rest of their album and yet edgier than the standard Christian radio fare, the song's themes of praising God while some choose not to brought the band some attention. The album played to some spiritual warfare themes that dealt with the reality of sin and hell in ways many Christian bands shied away from. While the band has released some music and b-sides through the years since, this debut album remains their main commercially relevant release. Take a trip down memory lane and give it a listen.
 
Did we miss your faves? Do you think these bands are more than one-hit wonders? Let us know and give us your thoughts for artists we can include in a future article or other songs by these bands you think are "hits" listeners should go check out.
J.J. Francesco is a longtime contributor to the NRT Staff. He's published the novel 'Because of Austin' and regularly seeks new ways to engage faith, life, and community. His new novel, 'When Miracles Can Dream,' is out NOW!