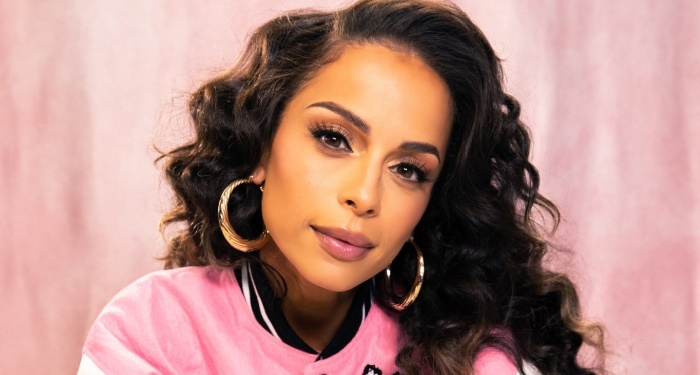 Curb | Word Entertainment recording artist Blanca enlisted celebrated Venezuelan band Montesanto for "Espacio Te Haré," the Spanish version of the global worship anthem "Make Room," available now–listen here. An accompanying lyric video also premiered here. The song will be serviced to Latin radio as well.
Years after the original release of "Make Room," the moving selection remains a mainstay in CCLI's Top 100. The warmth of Blanca and Montesanto's intertwined harmonies brings a fresh depth of authentic sincerity and open surrender to "Espacio Te Haré," a song previously recorded by a host of artists, including Blanca's labelmate, Meredith Andrews. The rich, worshipful offering further cement the songstress as a global force, consistently crafting music inspired by an array of cultural influences. "Espacio Te Haré (feat. Montesanto)" was written by Evelyn Heideriqui, Josh Farro, Lucas Cortazio, and Rebekah White, and produced by Abraham Osorio and Anton Göransson.
No stranger to recording songs in other languages, the bilingual vocalist recently received two nominations ahead of the 54th annual GMA Dove Awards. She was honored with a nod for Spanish Language Recorded Song of the Year for "Nubes," her acclaimed collaboration with Indiomar, which has already amassed more than 600 million streams. Additionally, Blanca's original track, "New Day (feat. Jekalyn Carr)," is up for Contemporary Gospel Recorded Song of the Year. The 54th annual GMA Dove Awards will take place October 17 at a ceremony in Nashville. Winners will be announced publicly on October 20 during a televised broadcast set to air exclusively on Trinity Broadcasting Network (TBN) and the TBN app.
Her Dove-nominated selection, "New Day (feat. Jekalyn Carr)," is found on her latest LP, The Heartbreak And The Healing, which also includes the chart-topping hit, "Even At My Worst," as well as "Something Better." The Latin songstress is poised to release a deluxe edition of the personal project–penned in the midst of her healing journey following a painful divorce–this fall.
Stream or purchase "Espacio Te Haré (feat. Montesanto)" here.