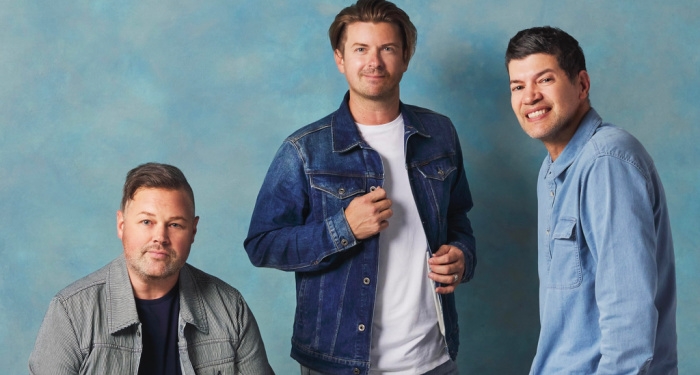 The latest song from the award-winning band The Afters, "God Is With Us," continues to impact listeners everywhere. Released in August, "God Is With Us" answers the hard questions that people often ask at some point in their lives.
Written by The Afters' members, Josh Havens and Matt Fuqua, they penned the song as a guide to help put words to the moments when you can't see, feel, or fully understand God. Inspired not only by the band's personal stories but by the hope that can only be found in God's promise–that He will never leave us–it is their desire to spark conversations, to offer hope during hardships, and to encourage faith that life does come with pain yet God is present through it all. Listen to the new song here.
"Through all the years that we've toured as a band, we've heard people share their stories of brokenness and loss, and one question that we've heard again and again is 'Where is God in this story?'" Josh shares. "I believe that God isn't afraid of our questions. Our loss, our hurt, the hard things we go through… those things are precious to God, and He has promised to be with us in every single moment of our lives. He's not going to leave us, he will never forsake us, and that's where we can find the hope we need during our hardest times."

 

The song's message has not only been impactful for thousands of listeners but also hits both Josh and Matt directly. Matt's wife is currently suffering from a progressive form of lung disease after doctors found a malignant tumor in her lung (click here to hear from Matt sharing her story). While for Josh, his sister, an archaeologist, lives in Israel and is directly experiencing how the Israel-Hamas war is impacting the country. The Afters have also been able to share the song around the world, most recently while in Rome at the Roman prison where the Apostle Paul was held captive before his death.