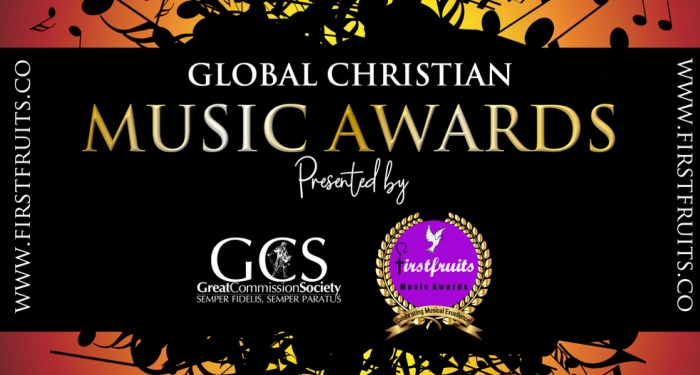 The Great Commission Society (GCS) is a Christian missionary organization with a mandate to demonstrate and communicate the Gospel relevantly to every person in the world with excellence and expedience. Working in 115 countries, they respond to a wide range of humanitarian needs to support human welfare, they deliver educational programs to promote social justice, and they equip the Christian community to better share the message of the Gospel and God's love through the world. They have now partnered with Firstfruits Music Awards (FMA) to reach even more people.
At first glance, the connection between GCS and FMA may not be obvious, but the ultimate goal of both organizations is the same – to reach the lost for Christ. Nigel Swaby, Founder of FMA, said, "Just think, if we can work with songwriters to help them broaden their minds, assist them to dig deeper into scripture, and make them aware of how they could use their gifting to preach the Gospel through song, how many more lives would that transform?"
Tony Anthony, CEO and Founder of GCS added, "Partnering with FMA and its community of music artists makes complete sense. The engaging training workshops GCS offer will help FMA's contestants improve their Gospel fluency to help unleash their full potential to reach the world through music. GCS will create opportunities for music artists to go on short-term missions where they can gain first-hand experience serving alongside our global missionary teams. This will help to cultivate a heart for missions and a deeper understanding of the Gospel, so that the next time they sit down to write a song the message of God's love will flow through their lyrics!"
FMA is a song contest specifically for emerging and independent Christian artists, backed by an international panel of highly regarded music professionals. The aim of FMA is to provide the very best experience of any such award, genuinely supporting and adding value to artists in their journey of faith. In addition, FMA offers a chance for songwriters to win a cash prize of £25,000 and a prestigious trophy, representing the highest value prize and honor available to independent Christian artists. With this partnership, GCS and FMA aim to create a powerful force for spreading the message of God's redemptive love to people all around the world. 
For more information please visit www.firstfruits.co and www.gcsmissions.com.