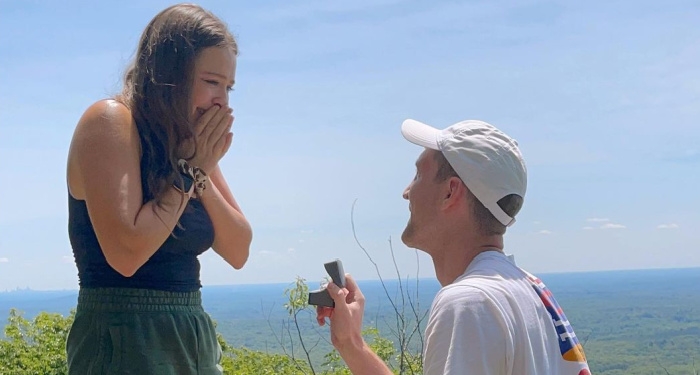 This week on social media, Leanna Crawford announced that her boyfriend–NBA player–Cody Zeller proposed to her. The announcement was made on social media with a video of Cody getting down on one knee on top of a mountain. Watch the video here.
"WE ARE GETTING MARRIED!" Leanna posted along with several pictures. "She said yes!!!" Cody posted on his Instagram page.
Leanna Crawford made her debut in Christian music in 2018 with the release of her hit EP Crazy Beautiful You. Since then, she's released a self-titled EP and multiple singles, including her Christmas cover of Amy Grant's song "Breath Of Heaven (Mary's Song)." Keep an eye on NewReleaseToday.com to stay up-to-date on Leanna's music.
Share your congratulations with Leanna and Cody now on their social media pages![…]